08.03.10
Gemini version available ♊︎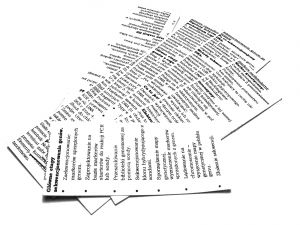 Summary: Microsoft continues to discriminate against rival platforms, office suites, and the monopolist prefers to withhold information required to make technology work across platforms
A WEEK and a half ago we debunked Microsoft's "interoperability" claims, only shortly afterwards to discover that Microsoft's Jean Paoli carries on with the same talking points. For Microsoft to claim respect for interoperability would be a good stand-up comedy show. Here we have a company which is buying another company that worked with GNU/Linux and demonstrated its software on GNU/Linux; then, Microsoft made it Windows-only. We're talking about Photosynth here.
Microsoft has a habit of talking other UNIX/Linux-based products and making them Windows-only. Where is the interoperability? Going back to Photosynth, consider this new "sponsored by Microsoft" project which claims to be the world's largest digital photograph. It's Silver Lie-only. Wonderful, right? Try this.
Truth be told, Microsoft continues to deliberately decrease interoperability. Even Microsoft's friends at the Burton Group [1, 2, 3, 4, 5, 6, 7, 8, 9, 10, 11, 12, 13, 14, 15, 16, 17, 18, 19, 20, 21, 22, 23, 24] (now part of Gartner) admit this:
Microsoft is essentially bolting Office to SharePoint to prevent customers from moving to other office products, Creese said.
That's nice, isn't it? Paoli, whom we named for his role in the OOXML corruptions circus, has just received belated coverage from the Microsoft booster at The Register. It says:
While open sourcers, IBM, Red Hat, Sun Microsystems and others lined up to establish the Open Document Format (ODF) as an official standard, Microsoft predictably went its own way.

Rather than open Office to ODF, Microsoft instead proposed Office Open XML (OOXML) in a standards battle that saw accusations flying that Microsoft had loaded the local standards voting processes to force through OOXML so it wouldn't have to fully open up.

Then there were the real-world battles, as government bodies began to mandate they'd only accept documents using ODF. Things came to a head in the cradle of the American revolution, Massachusetts, which declared for ODF but then also accepted OOXML following intense political lobbying by Microsoft, while the IT exec who'd made the call for ODF resigned his post.

The sour grapes of ODF ratification, followed by the bitter pills of local politics, left people feeling Microsoft had deliberately fragmented data openness to keep a grip through Office.

Paoli was once one of Microsoft's XML architects who designed the XML capabilities of Office 2003, the first version of Office to implement OOXML. Today he leads a team of around 80 individuals who work with other Microsoft product groups on interoperability from strategy to coding.

What lessons did Microsoft lean from OOXML that it can apply to pushing data portability in the cloud?

"I think collaboration is important in general and communication," Paoli said
"If MS's lesson from the OOXML debacle is the need to communicate better then they haven't really learned," responded IBM's Rob Weir. Yes, this is not the first time that Microsoft blames poor communication for blunders. Novell said so too, regarding its 2006 deal with Microsoft. It goes along the lines of, "there is nothing wrong with what we did, people just didn't understand it." That's an insult to people's intelligence, but the target audience might actually buy it because it's insufficiently informed. █
Permalink

Send this to a friend