08.11.10
Gemini version available ♊︎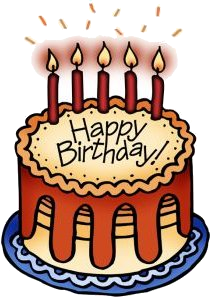 Summary: OpenSUSE turns 5 years old, SUSE Appliance turns 1 year old, and the future of SUSE may depend only on Novell, which is up for sale
JUST in case it matters, it was 5 years ago that OpenSUSE was created to give the illusion that SUSE was not under Novell's control. The truth of the matter is that Novell legally owns "OpenSUSE" (the trademark) and thus has the ability to sell OpenSUSE, maybe to Canonical [1, 2]. From the OMG!SUSE Web site:
A short five years ago, on 9th August 2005 the openSUSE Project was announced. While SuSE Linux has been around for over 15 years, it was only during the past five years that the openSUSE project was created as an independent organization.
SUSE Appliance has also just celebrated its first birthday:
From a distribution perspective, Markus Rex, senior vice president and general manager of open platform solutions at Novell, will be taking the LinuxCon stage to update the Linux community on where he sees the future of the platform heading. Novell has been pushing a message of workload management with Linux as a core component, while software appliances have also been a big push for Novell with its SUSE Appliance effort, which recently celebrated its first anniversary.
Novell, which is up for sale, may have to decide to put SUSE on sale. Several months ago Novell emphasised in the press that it had finally turned SUSE into a profitable business (after failing to do so for years). According to this, "The openSUSE Boosters team is preparing for their presence at FrOSCon, which will be held on 21st and 22nd of August 2010 in Sankt Augustin near Bonn, Germany."
"OpenSUSE Boosters" is an interesting name because it brings out the meaning which we hope to convey when we say "Microsoft boosters". It is a very polite term. █
Permalink

Send this to a friend