09.23.10
Gemini version available ♊︎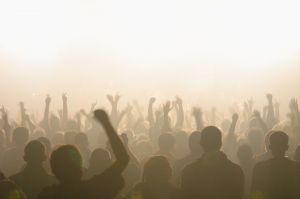 Summary: "Microsoft tax" in tablets is recalled now that Linspire meets MeeGo and Vista 7 allegedly meets the HP "Slate" again
SOME DAYS AGO we wrote about Linspire disputes following the sale of the company's assets, including invisible 'assets' like the "Linspire" trademark.
Well, trademarks are a touchy subject in the Free software world and "Linspire" was never truly used as a trademark by Xandros which bought it. It has been MIA for 2 years.
Xandros is hardly mentioned anymore (with few exceptions like this one) and Linspire is rarely but still mentioned as a supported platform.
Earlier today we learned about this "Linspire on MeeGo" tablet thing, which is baffling as no other source seems to be covering it and it's not clear what Linspire has to do with it.
The Linspire-MeeGo tablet will likely support touch-based input methods and gestures. Linpus will be creating touchscreen-specific apps to run on MeeGo, such as an eReader, maps, mail, a browser, and a media player. Linpus will also include a contact manager.
We were pretty sure Linspire (Ballnux) was in its grave by now; given that it was a Microsoft-taxed distribution, no love was lost. Is this "Linspire-MeeGo tablet" taxed by Microsoft for imaginary patent violations? What would Nokia say now that its CEO is a former Microsoft president (also see [1, 2, 3])?
Speaking of tablets, in our previous posts about the HP-Hurd scandal [1, 2, 3, 4] we explained that Microsoft entryism at HP seemed to have had the effect of making the company neglect Linux and bring back Vista 7 to the "Slate", even after HP had officially abandoned it. According to this new video ("Supposed HP Slate prototype video"), Microsoft cronies at HP may have had their way.
It's a Windows 7 version of the same old Microsoft Tablet PC form factor, but this time, with a finger instead of a stylus. They used to call these "slate"-type Tablet PCs. They were slaughtered in the market by the "convertible" type that had the flip-around laptop keyboards, because most Windows software simply works much better with a keyboard and trackpad.
This was brought to our attention by lnxwalt, who dented: "HP "Slate" video: http://cl.ly/2W0J via @mikegrace@twitter.com — should have killed it; #WebOS tablets should be *much* better. [...] Holy cow! That thing is awful! Is it Flash that makes it so slow?"
Well, Vista 7 is not suitable for portable devices. That's why Linux/Android does so well on these form factors whose sales grow. █
Permalink

Send this to a friend