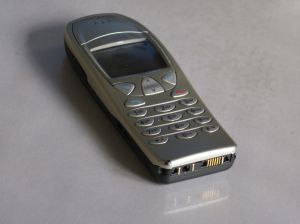 Summary: The known dangers of entryism are revisited now that Microsoft has another manager put inside the BBC and Nokia's CEO gets thrown out, only to be replaced by a Microsoft president
NOKIA is in trouble. It's not just because it fell behind the competition but it's also because it's falling into Microsoft's hands.
Consider a discussion
we had in one IRC channel last night
, where
FurnaceBoy
said: "remember Microsoft is a cult... I am sure they ensure that there is 'personal' lock-in, especially for those who reach higher levels"
"[R]emember Microsoft is a cult... I am sure they ensure that there is 'personal' lock-in, especially for those who reach higher levels"
--FurnaceBoyEven a European government delegate acknowledged that Microsoft was working like a cult and he compared it to "Scientology".

Once a Microsoft executive was made the CEO of VMware (after ugly ousting of the company's founders) he appointed several fellow Microsoft executives to occupy top seats in VMware. He surrounded himself by former Microsoft colleagues. It's quite a case study. The BBC is also a famous target of entryism, which is why we call it "MSBBC", always accompanying these claims with evidence [1, 2, 3]. Only some days ago the following was published by The Register:


The cross-pollination of Microsoft and the BBC's iPlayer continued yesterday, with Auntie confirming it had hired Redmond's IPTV platform Mediaroom and Zune wonk.

[...]

"The BBC iPlayer has been a great success, and as video and audio-on-demand comes of age we want to stay ahead of our audiences' expectations by developing and delivering world-class products," said BBC future media and technology boss Erik Huggers.

Danker's first day at the new job starts on 20 September.

The Beeb's previous FMT boss, Ashley Highfield, took up a post with Microsoft UK as its consumer and online veep in late 2008. Immediately prior to that he had been - for four months only - in charge of the doomed web TV joint venture Project Kangaroo.
Erik Huggers is
also from Microsoft
. The BBC is occupied by so many former Microsoft employees [
1
,
2
,
3
,
4
,
5
,
6
], but a lot of people who trust the BBC just don't pay attention to it. It's hard to keep track of all the names.
This brings us to the main concern that we have. It's about Nokia, which has Qt, Maemo/MeeGo, and several other projects that are Free software.
Nokia's new CEO comes from Microsoft
(the previous one is said to have been ousted/fired) and
Microsoft's reaction
seems to suggest that they will use him inside Nokia and shareholders of Nokia will just let it be. Steve Ballmer makes it sounds like Elop will still work for him, only more remotely. No chairs are reported to have been thrown and why would any be thrown? To Microsoft, this is potentially a strategically sound development. Here's why.
"If Microsoft cannot compete, why not take over a company that can?"Nokia is about to release some new phones, but it is not yet entirely committed to Linux. It's still mostly Symbian based.

Now that Vista Phone 7 [sic] appears like a dead end and all Microsoft can do is engage in patent attacks and offensive publicity stunts like mock funerals [1, 2], it simply cannot compete. As The Register put it the other day, "Samsung is focus on Android and Bada for its smartphones after claiming there is no demand for Symbian phones and only "specialised" demand for Windows Phone 7." The word "niche" may be analogous to "specialised" here.

Microsoft is a no-starter in the mobile space whilst "Global Phone Sales Keep Climbing," according to some of the latest reports. If Microsoft cannot compete, why not take over a company that can? Yesterday in the IRC channels we had long debates about it (mainly but not only in #techrights). What would Elop do with/to Nokia's Free software projects? One must remember that this man was competing against Linux for years (Linux is a #1 threat to Microsoft, as a platform, not a company). Nokia could still prioritise differently because, as the N8 helps show, Nokia is not entirely committed to Linux just yet. It was definitely going to (after the N8), but can Microsoft stop that from happening? Nokia is already selling/marketing Windows netbooks and increasingly some other Microsoft products. What would conceivably happen then? Consider the following:


But, the strength of Nokia's brand, combined with its alliance to provide Microsoft Office Mobile on Nokia mobile devices, and its partnership with Intel on the Meego mobile OS platform provide Elop with all of the elements needed to compete more aggressively and be a smartphone contender.
"Hiring Microsoft's Elop Won't Erase Nokia's U.S. Woes" says
one headline
and another article
provides background of Elop's career
(he only joined Microsoft in January 2008):
He was Macromedia's president and CEO before it was subsequently bought in 2005 by Adobe Systems where, for a short time, he held the role of global sales head. Elop then jumped ship for a job at Juniper Networks where he quickly became the company's COO before heading to Redmond two and half years ago.
Juniper itself is now headed by a load of former Microsoft executives [
1
,
2
,
3
]. Here is an
article from May where Elop explained why he joined Microsoft
(more
here
for context):
He joined the company in January 2008 from Juniper Networks, where he was chief operating officer. He spoke with Forbes National Editor Quentin Hardy about a key deciding factor in joining Microsoft.

[...]

Stephen Elop: Just over two years ago I got a call from Steve Ballmer offering me an important job at Microsoft, in Redmond [Washington]. I came to the conclusion that for the sake of my family--I have five children--it was not the right time to move them. They had recently moved before.
Maybe it's not any enthusiasm for Microsoft that brought him there after all. Let us hope that he does a good job at Nokia and hopefully withdraws
the company's bad policy regarding software patents and DRM
. Maybe he deserves the benefit of the doubt -- for now.
⬆