Microsoft's Top Competitors Are GNU/Linux or Users and Vendors of GNU/Linux
Dr. Roy Schestowitz

2010-07-30 17:19:40 UTC
Modified: 2010-07-30 19:49:08 UTC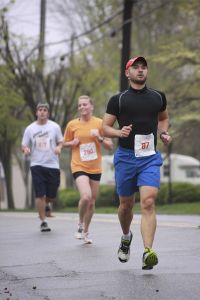 Summary: In the enterprise market GNU/Linux seems to be Microsoft's most dominant threat, not Apple
ONCE in a while Microsoft helps show why it is so preoccupied with GNU/Linux -- to the point where it names GNU/Linux vendors like Canonical and Red Hat in its SEC filings and creates smear pages about both RHEL (server) and Ubuntu (desktop).
Microsoft's
GNU/Linux-hostile COO
has just
named enterprise competitors
and they all have something in common:
Microsoft has five main competitors when it comes to the enterprise market, COO Kevin Turner said today at the annual Financial Analyst Meeting in Redmond. They are:

* Google -- (Google Apps, Google App Engine) * VMware -- (virtualization) * Linux/open source -- (client and server operating systems) * IBM -- (database, Lotus Notes) * Oracle -- (database)
All the above companies use GNU/Linux and sometimes rely on its thoroughly. As an aside, Microsoft is comparing company names along with a phenomenon or a Free software project, which is hard but that's just what Microsoft is doing right there. It's like naming Libya, terrorism, and Afghanistan as 3 threats (one is not an actual physical location/entity).
⬆
"I'd put the Linux phenomenon really as threat No. 1."
--Steve Ballmer, 2001