09.30.10
Gemini version available ♊︎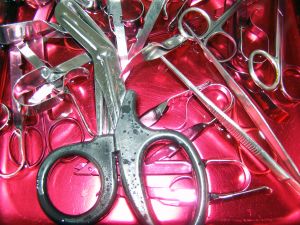 Summary: The National Health Service (NHS) is cutting down its contract with Novell; there is more cluelessness among Novellers who have no clear strategy
NOVELL'S imminent sale (of the company) is said to be interfering with Novell sales and a major crash being reported in the news cannot help, either.
Yang, a Novell computer server, crashed at 10:45 a.m. Sept. 21, causing setbacks in departments across campus, including The Tech Talk and athletics.
Novell has just suffered a major blow in the UK as the NHS dumps Novell (as a 'blanket' type agreement):
The Department for Health has confirmed the £6m Enterprise Wide Agreement with Novell, due to expire next month, will not be renewed. Local trusts will be responsible for ensuring compliance.

Coming only months after Microsoft's £80m EWA was brought to an end by the Department for Health (DfH), the deal with Novell, which included ID management, discovery tools and maintenance looked unlikely to get the go-ahead, but some have still branded the government's decision as short-sighted.
As stated in the previous post, the Microsoft-stuffed VMB_ware is expected to seize control of SUSE, which the the Microsoft-stuffed Amazon is also promoting at the expense of Red Hat (that it pays Microsoft for). From The Register we learn that:
Novell might not be sure about what it wants to do with itself, but the company has been pretty clear what it wants you to do with its products. It wants to build virtual software appliances with all kinds of software stacks running inside of virtual machines and atop its SUSE Linux Enterprise distro.
For Novell, the direction/vocation at the moment seems to be very proprietary. In fact, the proprietary software which we wrote about some days ago appears to be the only formal news from Novell (at least from this past week):
Novell on September 23 announced a new version of Novell Access Governance Suite, a set of software products that simplifies how customers govern user access to corporate resources and manage regulatory compliance.
We found only one 'article' (not original) based on the press release about Novell Access Governance:
Helping companies to control user access to corporate resources and manage regulatory compliance, Novell has unveiled a new version of Novell (News – Alert) Access Governance Suite.
This is one of those products which Novell knows not what to do with. What company would conceivably be interested in this asset now that Novell wants to sell its entire portfolio? █
Permalink

Send this to a friend