10.27.10
Gemini version available ♊︎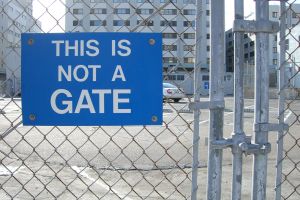 Summary: Security news of interest, mostly about Microsoft but also unsolicited mail
● When is a security update not a security update? – When you're a Windows user!
Can potentially? It's yet another piece of "ware" that Windows users need to look out for, yet another thought of suspicion when a legitimate security update is offered, it's yet another concern for people to keep in mind when they are using their PC and trying to be productive. I'd say regardless of if a user gets it or not, this WILL cause harm, even if it's just more paranoia and distrust that a Windows user has when being online.

As I Linux user as I say I don't have concerns such as this…
● Microsoft's Internet access control plan deserves a chance (rather absurd take on Microsoft's Charney lobby [1, 2, 3, 4, 5, 6, 7, 8, 9, 10, 11, 12])
Microsoft's plan isn't new; in fact, it was featured in Trustworthy Computing chief Scott Charney's RSA Conference keynote back in March. In a nutshell, Microsoft believes the only way to prevent consumer PCs from continually falling prey to malware is with broader, more aggressive Internet access control measures to inspect and clean infected computers before granting them unfettered access to the Internet.
The spam research firm revealed spam created by websites has risen by 110 percent since October last year. Furthermore, one in five websites automatically opt-in consumers when it comes to sharing their details with third-parties, despite the fact its breaches e-mail marketing best practice.
Permalink

Send this to a friend