02.03.11
Gemini version available ♊︎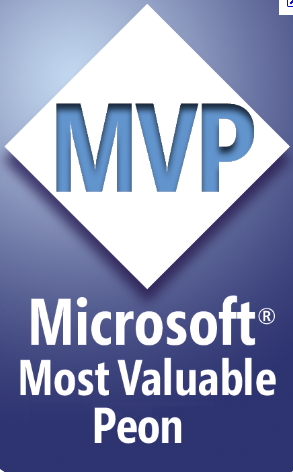 Summary: David Woods, a Microsoft MVP, drops his "MVP" title and starts ranting about Microsoft's "failed technology"
Microsoft is rapidly becoming something embarrassing to be associated with. Not only is Microsoft a convicted monopoly abuser but it is also lifting other people's products, claiming these products to be its own. Microsoft has totally given up on business ethics and yesterday we wrote about the latest exit of a high-profile Microsoft executive following the Bingoogle search scandal. My co-host Tim chose the headline '"Google: Search So Good, Even Bing Uses It." Microsoft caught in cookie jar AGAIN?'
Previously, Tim also helped unmask pseudonyms (and Microsoft gifts to them — a sort of kickback) who had mocked GNU/Linux all around the Web. Several of them, including a female name, turned out to be Microsoft MVP Andre Da Costa. How scummy is that? Also see posts such as:
Welcome to the world of Microsoft TEs and MVPs — the world of secretive paid-for "evangelists" for the company. Microsoft is still rewarding individuals who help make Microsoft executives richer, but David Woods, a Microsoft MVP, has had enough and yesterday he announced dropping his MVP:
I have decided to drop out of Microsoft's Most Valuable Professional Program. I have decided this for many reasons. Mainly I feel the program has no value to me and that MVPs are of no value to MS.

Experts

MS states how they have these "experts" in the community and that are involved in the products. While I have met some really smart MVPs I have also met some that are so out to lunch on things yet MS still considers them experts. To me this completely devalues the MVP program. I am definitely no exception to this. I am a MVP in developer security yet I don't consider myself to be an expert. Interested yes. Expert no.

The way you get in is by contributing to the community. I had done lots of this and it was really nice to get recognized for it. Once you are in you are supposed to be this expert that provides feedback to the products that MS is building. Now this is where the program breaks down.

Products

Firstly most products you never hear about until it is too late. I hear about more MS technology from the mainstream media than I do from the MVP program. As a MVP who is supposed to be like an insider I thought that they would be looking to us for feedback on these technologies. But they don't. They will take it after the product is released though but by then there are usually too many issues with the technology to be overcome.

While some products are great there are a big few that still irritate me:

TFS is garbage if you have used anything else. I should never have to struggle to get things under source control as much as I have with this product. I should never have to struggle for days/weeks to install it. I should never have so much trouble configuring it or applying checkin policies. If any MVP worth their salt was asked about this then MS should know this.

MSBuild is another failed technology to me. It does not come close to the power of Nant so if I am going to pay the XML tax I will pay it with Nant. I will say that it is nice that proj files are msbuild files yet whenever I have had to customize my builds with MSBuild I want to hurt myself. At first I thought it was the learning curve but to me the product just does not meet my needs. Again if an MVP that uses a build technology was asked then MS would have known about this.
Mr. Woods will hopefully take this a step further and become a most valuable Free software contributor. Helping Microsoft is nothing to be proud of, especially when the company merely exploits the free time and goodwill of the likes of David Woods.
The "MVP" award is a sham. It's a self-serving title that Microsoft gives for a large number of people to become unpaid staff working on miserable failures (understaffed projects that need technical support). █
Permalink

Send this to a friend