05.26.12
Gemini version available ♊︎
Antiquated operating systems will perish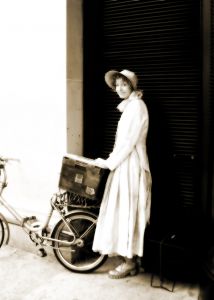 Summary: A look at what's coming from Vista 8 and why Windows is relegated to just stay (and decay) in an ageing market
A couple of days ago I went to several shops looking for a tablet. I ended up getting an Android-powered Archos tablet at the end of yesterday (Android 4.0). During this shopping exercise I learned that Windows is never an option; in some shops, Android is the only choice (there's no Apple gadgetry on the shelf). For Microsoft, it has become harder to appeal to shops, even in the UK where Microsoft is usually stronger than usual. When they control products excessively the customers and OEMs alike just cease to show interest. Or as put by Linux User:
The software ecosystem has interesting tentacles, says Simon Brew, as he investigates the trend of selling icons onto increasingly bloated Windows computers…
On the tablet and the phone there is no room for bloat. This is why Vista 8, for example, will never succeed in this space. As shown in the news recently, Windows 8 will "disappoint" as "analysts cut price targets on HP, Dell" (an expected development).
It's worse than people may realise because the software is very buggy and "clicking 'preview' [in Vista 8] may wipe computer hard drive" according to this report. To quote:
A new warning for Windows users hoping to get a sneak peak at the Windows 8 operating system. Clicking on 'preview' may wipe your computer's hard drive of all information.
There weren't many articles written about it, unlike for instance the way in which Microsoft is repelling developers and pushing them to use undesirable GUIs. Here is a FOSS angle on this branch of news (it was originally about Microsoft's development tools and tolls):
New obstacle for open source on Windows 8

Microsoft has published its product lineup for Visual Studio 11 and open source developers are noting that the new line up will cause particular problems for creators of open source desktop applications on Windows. The company is planning to drop support for desktop-style applications from the free-of-charge Visual Studio Express, meaning that developers will only be able to develop Metro applications with it.
SJVN already names some ways to avoid Vista 8:
Some people are still sure Windows 8 is going to be the cat's meow. I'm sure Windows 8 and its Metro interface will be more like a cat's yowl of pain. The more I look at Metro, the more I'm sure that Microsoft's new desktop will flop as badly as the Facebook IPO.

It's not just me. Business analysts, who couldn't care less about technology but care a lot about what customers think, are saying things like "Windows 8 will prove to be a disappointment."
It is worth noting that Microsoft finally admits publicly that Vista sucks, but only because it tries to sell Metro:
Microsoft must really love Windows 8, or hate its legacy install base.

The Aero interface introduced with the hated Windows Vista and perpetuated with the loved Windows 7 is being canned from Windows 8, the company has revealed.

In another achingly long Windows 8 blog post, Microsoft called the Aero interface it once championed and poured so much love upon "dated and cheesy". Yes, Windows 7 peeps, it's official: you're using a cheesy-lookin' piece of software.
Tim had this to say the other day:
So this leaves the question, what is the real reason for the deal. Barnes & Noble have signed up with Microsoft, which if they didn't have problems before, they certainly will have now. The details of that deal involve Microsoft ebook readers on its WP7 platform and presumably Windows 8 products, which means they are already doomed – just look to Nokia for how well struggling business fares with a Microsoft partnership.
The B&N deal was more about passing a bribe for a court case to be dropped (leaving Android weaker than before on the patent front). B&N would have to be insane or suicidal (or bribed) to actually choose Windows rather than Android/Linux for eReaders. The same goes for Nokia. We know how that went. Nokia might even be bankrupt in a year or so (when cash savings will have run out). █
Permalink

Send this to a friend