06.29.12
Gemini version available ♊︎
Red Hat's Pandora's box is filling up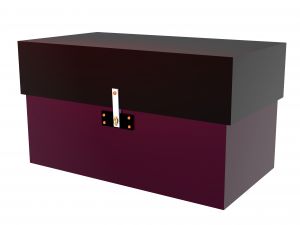 Summary: Red Hat signs a settlement deal with MOSAID, but nobody knows what it's about
THERE is no denying that patent troll MOSAID should go under serious investigation for being part of a collusion. Microsoft passed it a thousand Nokia patents. But putting that aside for a moment, several months ago we wrote about MOSAID suing GNU/Linux leader Red Hat. According to this new article from Groklaw, there was a settlement, but we know almost nothing about it. To quote:
While we were busy watching the Oracle – Google case play out, we missed the fact that Red Hat, IBM, Adobe, and Juniper Networks all settled with MOSAID, and the infringement claims against those parties have been dismissed (93 [PDF; Text]). The claims against Alcatel-Lucent and VmWare remain pending. (95 [PDF; Text]) Given that the MOSAID patents do not constitute an open issue with respect to open source software, we will not be following the remainder of this case.

Of course, it remains to be seen (or more likely, we will not see) exactly the terms on which Red Hat settled this case, although where Red Hat has settled patent infringement claims in the past it has done so on terms that do not violate the GPL.
Well, not too long ago Red Hat failed to ask Fedora users about UEFI [1, 2, 3, 4] and prior to that Red Hat signed some other secret deals. Red Hat needs to be transparent, not just preach about openness like it does all the time, especially in its site OpenSource.com. Red Hat betrays trust here.
Over in the US there is this new development which can potentially weaken software patents:
Federal Circuit Upholds Obviousness Rejection

What are the chances of overcoming the obviousness rejection of a patent claim having all of its elements disclosed in the prior art, albeit by multiple references? In the wake of KSR v. Teleflex, the odds of succeeding with such an argument have unquestionably suffered. Certainly one cannot be surprised at the result in In re Mouttet, No. 2011-1451 (June 26, 2012), where the Federal Circuit affirmed the Board of Patent Appeals and Interferences, which in turn had affirmed a patent examiner's rejections under 35 U.S.C. § 103.
The case was mentioned here before, both recently and years ago. Unless or until we eliminate software patents, some of the aforementioned deals will continue to be signed. The game is rigged. Red Hat should speak up about it, not participate in it. █
Permalink

Send this to a friend