10.16.12
Gemini version available ♊︎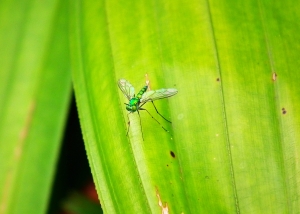 Summary: More evidence of a malicious trend at patent trolls like Acacia (hiring Microsoft veterans), not to mention patent trolls that are entirely created by Microsoft veterans
The abusive monopolist from Redmond patents yet more nonsense as the fight against Linux and Android intensifies. Microsoft sues the Google-owned part of Motorola, as we noted the other day.
It is a Google lawsuit and some news sites point this out as they ought to:
Microsoft Corp said on Friday it plans to add Google Inc as a defendant in Germany in one of its patent actions against Google's phone maker, Motorola Mobility, marking the first time the two tech giants have come into direct legal conflict over Google's Android mobile software.
Microsoft contends that Google's Android infringes its software patents but so far has pursued handset makers rather than Google itself for payment of royalties.
This is not the first such lawsuit against Google if one counts patent proxies. Let us also remember Nokia and MOSAID, not to mention Acacia which takes yet more Microsoft staff now: "Acacia Research Corporation, one of the most litigious and notorious patent trolls wasting valuable space on this planet, today announced that it has rounded out its management team with the appointment of Paul Bawel as Vice President.
"The move is notable, because Bawel has over 13 years of patent licensing experience, having previously worked as Sector IP Law Director at Motorola. Most recently, he was a Senior Attorney for Microsoft, where he was responsible for managing patent and IP issues for the Windows Phone division."
Perfect position from which to sue Google?
Recall other notorious patent trolls and some of the latest from the world's biggest patent troll, created with heavy Microsoft involvement. Here are some new details: "In an initial assessment of the patent, which was applied for in 2008, Michael Weinberg from the Public Knowledge digital rights organisation told Technology Review that Intellectual Ventures, led by former Microsoft CTO Nathan Myhrvold, is attempting to secure the ownership of a Digital Rights Management (DRM) system for 3D printing. The patent is "very broad" and also includes printing on "skin, textiles, edible substances, paper and silicon", said Weinberg."
This troll, along with Paul Allen's, has already targeted Android. It is not just Microsoft suing Android; it uses proxies too.
Judge Posner [1, 2, 3, 4, 5] has just publishes an article titled "Patent Trolls Be Gone". In it, Posner suggests a fix for this type of scenario and this new interview helps show others from the legal system who got fed up with it all:
Having formerly practiced as a patent attorney and advocated before the US Patent and Trademark Office with Darby and Darby, Cheryl Milone has become quite an expert on all things "patent". She now sits affront of her 5 year old startup company: Article One Partners. Article One Partners is the world's largest patent validation community. What makes Article One Partners so unique is that the company adds a crucial level of review to the US patent system – strengthening legitimate patents and reducing unjust patent monopolies (surely she doesn't mean us Patent Trolls right?). Upon further discovery of Article One's success, we we're fortunate to have an opportunity to discuss Article One Partners, Patents, Patent Trolls, the Patent System with none other than the patent expert herself – Cheryl Milone.
We ought to note that this new site, patenttrolls.org, is worth subscribing to. The site has been supporting/endorsing our work. The goals overlap to a degree. █
Permalink

Send this to a friend