Calls for Apple Boycott Follow Ineffective Android Ban Attempts; Judge Compares Apple to Animals
Dr. Roy Schestowitz

2012-07-07 15:27:58 UTC
Modified: 2012-07-07 15:27:58 UTC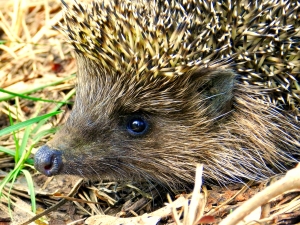 Summary: Apple is hit harshly for its aggressive behaviour that targets Android
MR. Karsten Gerloff from the FSFE writes that "Posner's common sense slices through the #swpat [software patents] foolishness like a knife through butter. Fun indeed." He refers to this article titled "Judge who shelved Apple trial says patent system out of sync". To quote: "The U.S. judge who tossed out one of the biggest court cases in Apple Inc's (AAPL.O) smartphone technology battle is questioning whether patents should cover software or most other industries at all."
Carlo Piana
, who worked with the FSFE in the antitrust case against Microsoft,
writes
that "Judge Posner says same things as anti #swpats, now that's fun :-) "
He also wrote to me that "pissing off a 70_something appellate court judge, must be a record. :-P The situation is contemptuous." (
source
)
Apple has
already banned some Android products
, sometimes using
fake 'evidence'
to make its bogus case. There is
going to be evasion from the ban
,
but not just yet
. The customers suffer, not just companies. The Berkeley LUG
says
that "if you care about innovation, you shouldn't" buy Apple products. It is essentially a boycott then. A Microsoft booster
notes
that the aforemented judge calls Apple (and the likes of it) "animals". To quote the context:
Judge Richard Posner, who recently threw out an entire patent lawsuit involving Apple and Motorola, has been nothing if not outspoken on the wildly busy US patent litigation system. In an interview published today by Reuters, he calls patent litigants animals struggling for survival and suggests that some industries—perhaps including software—shouldn't have patent protection at all.
This comparison is an insult to animals; they are not so arrogant and self righteous. Here in the UK
Apple is laughed out of the court
for
obvious reasons
:
HTC has won an important case against Apple in UK. The court ruled that HTC did not infringe four Apple patents including the infamous 'slide to unlock'.

Four Apple claims that the court threw out of window include:

* Unlocking a device by performing gestures on an unlock image * Portable radio communication apparatus using different alphabets * Portable electronic device for photo management (related to multi and single touch gestures) * Portable electronic device for photo management (involves the animation when you stretch the image and it bounces back)
Apple's patents are so ridiculous that cartoons have been made about them (one is shown at the bottom).
⬆