03.28.13
Gemini version available ♊︎
"On the same day that CA blasted SCO, Open Source evangelist Eric Raymond revealed a leaked email from SCO's strategic consultant Mike Anderer to their management. The email details how, surprise surprise, Microsoft has arranged virtually all of SCO's financing, hiding behind intermediaries like Baystar Capital."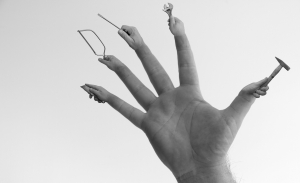 Summary: Far from a friend of FOSS, Microsoft continues to attack FOSS platforms by proxy, through SCO, Nokia, Intellectual Ventures, and more
Patent lawyers and patent boosters like Dennis Crouch continue to cover patents as though they deserve the same legitimacy as copyrights. Terms like IP (or Intellectual Property) are used to blur the distinction. A decade ago SCO sued Linux backers using copyright claims. And a decade later the SCO case is still not over. "The SCO Group would like the US District Court in Utah to finally give it a hearing regarding its wish to go forward in its lawsuit against IBM "and other matters", whatever that last turns out to mean," writes Pamela Jones at Groklaw this week. SCO still hasn't shown what it claims to be copyright violations. Secrecy is being used to make the trial never end, billing many companies (legal fees) at the same time.
Apple too has been using secrecy and reporters challenge this secrecy, as we noted earlier this week:
On Tuesday, March 26, Gregg Leslie, the legal director of the Reporters Committee for Freedom of the Press, is scheduled to appear before the U.S. Court of Appeals for the Federal Circuit to argue in favor of unsealing court documents in the multi-billion-dollar Apple v. Samsung patent case.

The appeal is significant because the Federal Circuit, where much important patent law is made, has never had a seminal access case.

The Reporters Committee, joined by seven media organizations, filed a friend-of-the-court brief in the Court of Appeals in October 2012, arguing that records in the smartphone patent lawsuit – whose partial unsealing by a lower court was appealed by both Apple and Samsung – should be public.
Here is an update on this:
A federal appeals court aggressively questioned the scope of the public interest and trade secrets at a hearing on Tuesday over document secrecy in Apple Inc's patent litigation against Samsung Electronics Co Ltd .

A coalition of media advocacy groups and news organizations is asking the Federal U.S. Circuit Court of Appeals to uphold a lower court ruling that ordered the companies to unseal many financial documents filed in the high-stakes patent case
Apple secrecy goes many years back. The company has a lot to hide. It wants to control how its products are covered.
Apple is meanwhile being sued for patent infringement in China:
Apple is being taken to court in China for alleged copyright infringement on its Siri feature.

Shanghai's Zhizhen Network Technology Co claims Apple infringed its patent for the voice recognition software.

Siri is a "virtual personal assistant" which responds to voice commands and lets users do things such as send messages and search the internet.

Zhizhen says it patented its Xiao i Robot software in 2004, while Apple's Siri made its debut with the release of the iPhone 4S in 2011.
Watch Murdoch's propaganda press hypocritically slamming China for taking action against Apple:
The Chinese Communist Party's main propaganda outlet assailed Apple Inc.'s customer-service practices, the latest indication that China might move to check foreign companies' domination of the country's smartphone market.
What an ugly opening sentence. The WSJ and other News Corp outlets are no less propaganda than the Chinese equivalent. But anyway, in the US it's the corporations which control the press through direct ownership (e.g. Huffington Post is AOL which is Warner which is Comcast which is NBC which is GE). Recently we saw the 'Microsoft press' tilting stories in favour of Microsoft. Patent lawyers and CBS (also Microsoft-funded) do more of this [1, 2] regarding the XBox lawsuit which is the result of Microsoft aggression against Android (see our Motorola page for chronology). Recently, as discussed here, the Microsoft-controlled Nokia tried to block VP8 altogether. Pamela Jones too seems to be ready for a boyoctt of Nokia and she responded to the Microsoft lobbyist as follows:
I see folks are seeing right through Nokia and Microsoft's strategies. As KFCConspiracy put it: "When you see a company failing it never fails… It becomes a patent troll." And I'd like to highlight one other point, because FOSSPatents doesn't understand it [http://www.fosspatents.com/2013/03/nokia-comments-on-vp8-patent.html]. He got the following statement from Nokia, who of course would give it to him: "Nokia believes that open and collaborative efforts for standardization are in the best interests of consumers, innovators and the industry as a whole. We are now witnessing one company attempting to force the adoption of its proprietary technology, which offers no advantages over existing, widely deployed standards such as H.264 and infringes Nokia's intellectual property. As a result, we have taken the unusual step of declaring to the Internet Engineering Task Force that we are not prepared to license any Nokia patents which may be needed to implement its RFC6386 specification for VP8, or for derivative codecs."
Remember when MPEG LA in 2011 sent out a call for anyone who could come up with a patent to block Vp8? And here comes Nokia. Remember MPEG LA's head showing up on behalf of Microsoft in the litigation in Seattle? Getting the picture?
Fosspatents writes, "The way H.264 was defined definitely meets all the criteria for an open standard." No. It does not. A standard is not open if it requires paying royalties for a patent, because the GPL doesn't allow paying royalties for a patent. Linux uses the GPL. So Nokia is not offering open standards that everyone can use. This is targeting the GPL. And I believe it's been planned for a long time, that it's not just independent actors who happen to be helping each other fortuitously. The proprietary dudes want to destroy free and open, so they can make money. And they came up with a plan, one that we are watching play out. That's how it looks to me, judging from the breadcrumbs along the roadway. Android is based on the Linux kernel.
There is a lot that Microsoft has done over the years to block or emasculate the GPL. SCO was part of this. Now it's Nokia stepping up to the noxious proprietary plate, and they know about the GPL, because they used to sell Linux products. And to the board: you are doing evil here. You want Nokia to be the new SCO? Why would you? No one is surprised about Microsoft trying to kill off GPL freedom, but you should be ashamed to join them. Yes. You
Slashdot has, disappointingly enough, given a platform (obviously for whitewash) to Microsoft's chief patent troll/proxy. "As a bonus on Wed. April 3, Nathan will be doing a live Q&A from 12-12:30pm PST," it says. Now watch the first comment which says: "Is the money made in patent trolling worth being that kind of scumbag?"
Rude but true. Slashdot won't actually ask that. It's just PR for Intellectual Ventures, which is the world's biggest patent troll. Sadly, large corporations like Apple (also funding Intellectual Ventures) have been joining Microsoft's attempt at patent-stacking against Android. Where are the regulators? And where is the outrage within the FOSS community? There is not enough resistance out there. █
Permalink

Send this to a friend