08.23.13
Gemini version available ♊︎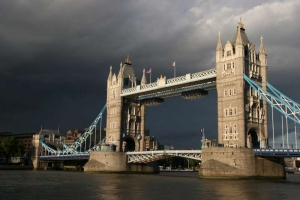 Summary: Great Britain follows the United States' lead in the war on investigative journalism
The UK is generally renowned for fairly balanced coverage, even in state-sponsored TV. I don't share such an opinion (in fact, over a decade ago I stopped watching TV), but seeing how terrible the equivalents in other countries can be, I don't spend so much time chastising the British press. The corporate press here is not as bad as it can get, although Thatcher turned even the BBC into something more like corporate press; it just happens to be subsidised by taxpayers. Yes, people pay to be indoctrinated, but this is not how it was originally intended to be. There is nothing about broadcast which legally binds it to truth, so a lot of films and programmes spread fiction provided there is an audience and advertisers for it. The entire apparatus is market-driven, where the "market" can extend to be nefarious entities. If it is profitable, irrespective of whether it is honest, ethical or accurate, then it is likely to be deemed "successful".
"We are becoming no better than the US army and police, which became notorious for silencing those who report corruption and war crimes."My wife and I had a discussion this month about how the UK is relatively protective of journalism. Compared to countries like Russia and today's United States (which fights real journalism), the UK seemed safe, putting aside libel laws and other notorious impediments to free speech. It is rare for journalists to be killed in the UK over their reporting (see [1] for a likely new example in the US, where political culture is more aggressive [2]).
We are going through a difficult period of time as two new incidents show that press freedom in the UK is being severely impeded (apparently on behalf of the new empire in this case, based on reports which claim collusion with the White House). One is detainment of a journalist's partner using laws that got passed under the guise of "combating terrorism" [3] and another is destruction of hardware used by reporters in their own news organisation. What needs to happen right now is public backlash, but polls in the UK (OpenGov) show indifference and even support for the crushing of journalists. In both cases the reporting focused on state secrets which revealed violations of the law. What this means is, essentially, UK law enforcement staff essentially protect those who break the law by breaking the law and harassing those who legally covered the crimes of those breaking the law. In other words, UK police is not defending the law here; it is breaking the law to stop the press from reporting on those who break the law. We are becoming no better than the US army and police, which became notorious for silencing those who report corruption and war crimes.
Any society is bound to become even more corrupt over time if there is no oversight. The press is one form of oversight, informing regulators and also informing the public. If the UK does not leave journalists alone to do their work, then the descend to increased corruption will be steeper and there will be nobody left to fight it. █
Picks from the news:
According to the LA Weekly, reporter Michael Hastings asked to borrow a friend's car shortly before his death

Three drones are deployed to cover the length of the Texas border and are routinely used by law enforcement.

Writing in today's Guardian, Lord Falconer, the former Lord Chancellor who helped introduce the Terrorism Act 2000, has laid bare the increasingly clear case that the police acted unlawfully in detaining David Miranda under Schedule 7 of the Terrorism Act 2000.

"The Terrorism Act defines a terrorist as someone "involved in committing preparing or instigating acts of terrorism". Miranda is plainly not committing or preparing acts of terrorism."

At stake is not only a procedural check but the fundamental principle of the rule of law – namely, that the state will not use powers granted to it for reasons the democratically elected legislature has not permitted.
Permalink

Send this to a friend