01.05.15
Gemini version available ♊︎
"Spiral of death" clings onto Microsoft for a change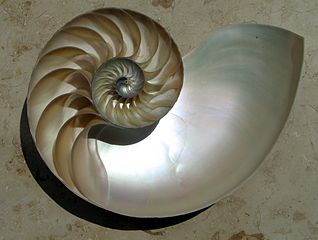 Summary: The demise of Windows is demonstrated by various data sources and Microsoft now makes its bread and butter available to Windows rivals before even bothering with Windows itself, showing Microsoft's own recognition of this trend
IT was Vista 8 that really killed the Windows franchise, following the already-terrible Vista. Is Microsoft saving the other cash cow, Office, now that Windows is quickly becoming irrelevant, thanks to a large degree to Android and other mobile operating systems? It is evident that Google — not just Free software office suites — gives a big challenge not just in operating systems but also in office suites, especially now that it is embracing OpenDocument Format (ODF).
The demise of Windows is measurable. The other day we showed a Windows- and Microsoft-friendly firm, Net Applications, demonstrating quick demise of Vista 8. It's not just Net Applications indicating this. "StatCounter reports that 8.* has peaked and is in decline," notes Robert Pogson today. He has followed StatCounter closely for several years now and produced perhaps hundreds of graphs based on StatCounter. "I have some influence in my family's choices," he writes, "but I was teaching up north most of the year when my family was growing up, starting professional careers and making choices in IT. Most of them use GNU/Linux. Most of them use Android/Linux, but none use that other OS, not one." The same is true in our house.
"There is no denying that Microsoft is in serious trouble."Windows is becoming such a fringe player that even Microsoft starts to ignore it. According to this new report:
Range of Office and Windows Phone announcements coming soon following iOS and Android launch

A senior Microsoft Office spokesperson has reassured Windows Phone fans that, despite a dearth of new products recently, the company is still very much behind its mobile platform.
What it basically says is that Microsoft brings Office first to Google's and Apple's platforms. There is not yet a version for Windows (Phone)! Over the past few weeks I have been speaking a lot with a Microsoft developer who told me that Microsoft was silently shrinking, cutting ties with external workforce (does not count as layoffs) and squeezing about a dozen people in a single office (they used to all have an office of their own). The company even moves into smaller buildings. There is no denying that Microsoft is in serious trouble. The common carriers — and hence the cash cows — are dying. The company's friends at IDG now badmouth a move [1] from Windows XP (a lot of people still use it) to GNU/Linux for the most ridiculous reasons, showing the company's great reliance on propaganda and non-technical brainwash. █
Related/contextual items from the news:
While VDI, Linux and BYOD might look like an attractive alternative to trudging down the Windows Client path once again, they all come with considerable baggage.
Permalink

Send this to a friend