04.21.18
Gemini version available ♊︎
Cult leader and patent troll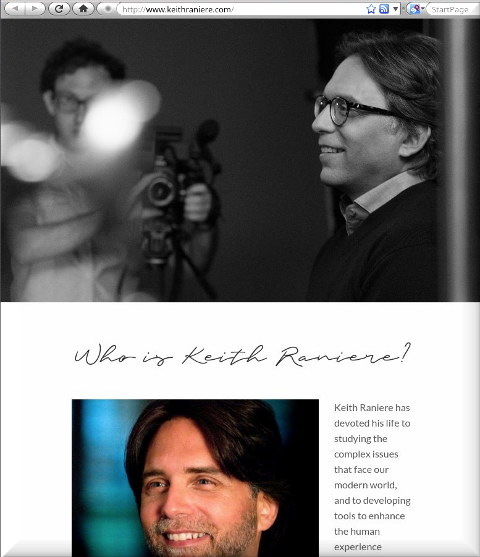 Summary: Billing for patent lawyers reveals an abusive strategy from Microsoft, which responded to abusive patent litigation (something which Microsoft too has done for well over a decade)
THE patent policy at the USPTO is crucial in ensuring patent justice; not everyone can afford a court battle, so a patent grant alone can cause plenty of injustice in the form of extortion rackets (extrajudicial).
"This is about software patents."Raniere (known for a "a multi-level marketing cult") is in some headlines again. Mr. Nazer (EFF) said some months ago that the "self-declared genius behind the group, Keith Raniere, is also a patent troll," citing an old article of ours (Raniere has been mentioned on other occasions since then). Dennis Crouch decided to write about it just before the weekend, revealing the likely bogus costs Microsoft claims to have paid/incurred. To quote Crouch:
Here, those costs add up — $450,000 in attorney fees for the defendants win at the ultra-preliminary stage for lack-of-standing. Let me note – this is ridiculous $450k to win on standing grounds. OMG! Note – the bill submitted was greater, but the Judge reduced it by 20%.

[...]

I would hope that defendants could win that case for less than $450,000.
This is about software patents. As WIPR put it, "Raniere had claimed that the companies had infringed his software patents, US numbers 6,373,936; 6,819,752; 7,215,752; 7,391,856; and 7,844,041."
Why did the USPTO grant such patents in the first place. But no matter how ugly and abusive Raniere may be, Microsoft is no innocent party either because Microsoft probably made that number up to cushion its greedy/corrupt patent lawyers. No way they should ever charge this much for so little!
As WIPR put it, "AT&T and Microsoft [claimed and got] nearly $450,000 of attorneys' fees," but it barely got anywhere at all. To quote:
Keith Raniere, the leader of a self-help group in the US, has been told he must pay telecoms company AT&T and Microsoft nearly $450,000 of attorneys' fees and costs in a patent dispute.

Yesterday, April 18, a unanimous three-judge panel at US Court of Appeals for the Federal Circuit affirmed a district court's decision to dismiss the case in 2016 and grant the attorneys' fees as a sanction for Raniere's conduct.

[...]

According to the Federal Circuit, Raniere had argued that his conduct was not "sufficiently egregious" to justify imposition of sanctions under the district court's powers, but this was rejected by the Texas court.

The district court awarded $300,295 to AT&T and $143,719 to Microsoft in attorneys' fees and costs.

Raniere appealed against the district court's fee award, but the Federal Circuit concluded that the district court hadn't erred in finding AT&T and Microsoft to be the prevailing parties and that it didn't abuse its discretion in awarding attorneys' fees and costs.
There are several lessons here: first, software patents should not be granted; second, companies like Microsoft make up numbers to enrich themselves or lawyers; third, it's not hard to see why patent law firms lobby so hard for bad patents (e.g. against PTAB) and for software patents (e.g. against Section 101).
Patent maximalism is a disease. It's being introduced by patent trolls and lawyers who assume that their existence is necessary for society and lie to themselves about promoting/protecting innovation. █
Permalink

Send this to a friend