09.28.20
Gemini version available ♊︎
References (below): Free Software Foundation receives $1 million donation from Pineapple Fund | Richard M. Stallman resigns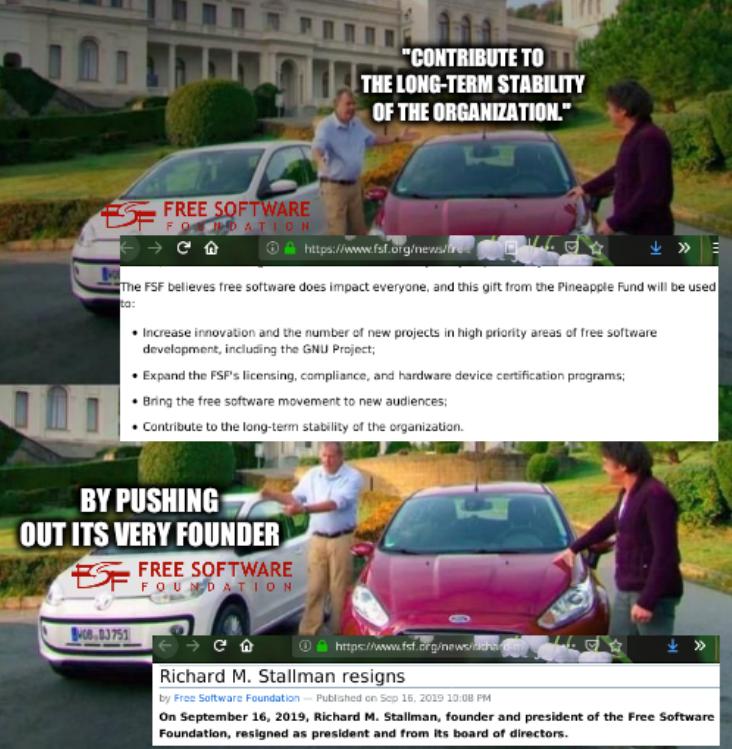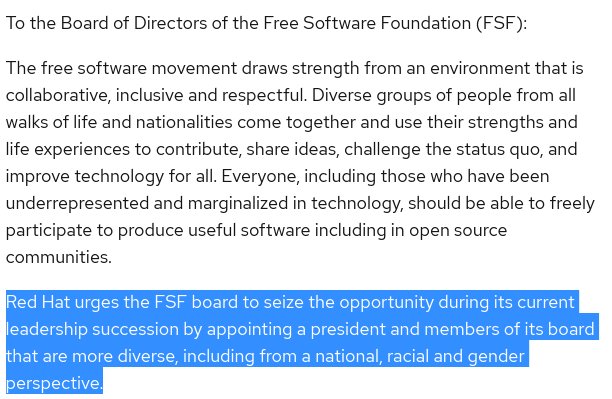 Source: IBM (Red Hat) "Open letter to the Free Software Foundation Board of Directors"
Summary: The corporate takeover of Free software (privatising the Commons) is a real problem that nobody in the media seems to be talking about, partly because this media is itself corporate and hence part of (participant in) the 'coup'
IBM (or Red Hat) wanted Richard Stallman removed; many people who petitioned to also remove him from the GNU Project are IBM (or Red Hat) employees. We can see their names and their statements; it's not a secret.
"The community (us who remain untainted by this corporate takeover) have serious issues to tackle. The discussion needs to start somewhere; we must debate those difficult questions, which can get one expelled/ousted (for merely bringing them up), as the sad story of Daniel Pocock shows."In a number of recent posts we took note of Linux Foundation, OSI, FSFE, and FSF sponsors, notably corporate sponsors. We also explained various risks associated with financial entanglements of this kind. The very threat of losing a sponsor is more than a risk; it may mean the loss of full-time staff, whose salary comes to depend on some monopolists' money (Microsoft and Google for instance). When there's no alternative 'business' model (e.g. OSI taking 95% of its budget from corporations, as per this recent admission from the OSI's Treasurer-turned-President) it's not surprising that most or about half the total budget gets funnelled into a Microsoft advocacy taskforce which promotes proprietary software. As one former FSF staffer put it yesterday: "Yeah that is what looks like a Windows machine [of the OSI's President], right.. people, we really need to look and listen with our eyes not just our ears!!! And even what he's saying is really not in line with community in my opinion. @osi is history. They don't want our 5%… That's fine! Done!!!!"
She previously complained about other such sellouts and she had been involved both as an activist and journalist in Free software since the 1990s.
The community (us who remain untainted by this corporate takeover) have serious issues to tackle. The discussion needs to start somewhere; we must debate those difficult questions, which can get one expelled/ousted (for merely bringing them up), as the sad story of Daniel Pocock shows. █
Permalink

Send this to a friend