Mozilla Promotes the Closed Web and Proprietary Webapps That Are Security and Privacy Hazards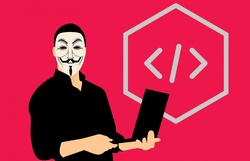 THE company behind Firefox, Mozilla, has just spoken [1] of "reclaiming the internet." [sic] (Using lowercase "i" again)
It did so while shilling Facebook/Instagram and TikTok; moments later it promoted proprietary software of its Sugar Daddy, Google [2].
Mozilla is not interested in "reclaiming the internet" [sic] if it fails to understand and promote the one unified Internet (rather than a balkanised censorship machine) and instead shills proprietary software and Social Control Media. This is just another reminder that the people who run Mozilla don't know the history of Firefox, don't understand the Web, and are beholden to "GAFAM", not to Firefox users. █
Related/contextual items from the news:
Remember when the internet felt personal? Like a cool space for ourselves to discover really amazing things? The web allowed us to tell our stories in new ways, learn from others across the world and solve problems together. This extraordinary power is what sparked Mozilla's commitment to a healthy internet, through activism and open source projects like Firefox. Now, just as we asked people to build with us 25 years ago, we invite everyone to join us in our new call to action: reclaiming the internet.

Been thinking about making the switch to Firefox, but worried about how well Google Workspace products will work? Well, we've got some good news for you.

Google services have always worked great on Firefox, thanks to our collaboration with the G Workspace team, who want to make sure their products work on all major browsers. But the internet never stops evolving, so we're always looking for ways to improve people's experience with services they choose to use on Firefox.