After Acacia Case Red Hat is Free, SUSE is Still Not Free
Dr. Roy Schestowitz

2010-05-06 13:52:17 UTC
Modified: 2010-05-06 13:52:17 UTC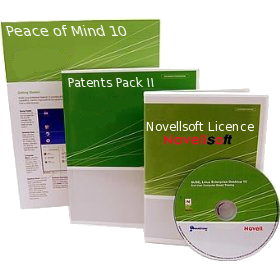 Summary: In the aftermath of the Acacia case it is important to point out that SUSE is still encumbered with unjustified patent tax (Microsoft's racket)
COVERAGE of the Acacia case can be found in [1, 2, 3, 4, 5, 6, 7, 8, 9] and there is decent coverage from Joab Jackson (also in [1, 2, 3, 4]). We covered the ending of this case in the following posts, so we won't repeat the same old arguments and analysis.
What we found interesting is that Acacia issued a
press release
just to announced that it had lost the case.
The jury determined that the patents were invalid and not infringed.
There will not be an appeal.
So, what does that tell us about Red Hat and Novell? Most of the press (see [1]-[3] from the news below) deals with those two companies as peers, but this apparent parity neglects to say that Red Hat remains free, whereas Novell just won't pay
more
patent tax in addition to Microsoft's. This is why we insist on using a label like "Ballnux", to clearly indicate that a particular distribution of Linux comes with patent tax which is paid to Steve Ballmer and fellow extortionists. Not all distributions of Linux are created equal. Companies or home users in need of a good server should choose Debian, Red Hat, Red Hat clones, or just about anything but SUSE and Xandros.
⬆
____ [1]
Aberdeen Releases New Research Into Mainframe Technology: Complexity, Sustainability, and Talent
The Aberdeen Group Mainframe Technology Toolkit is made available due in part to the support of Novell.
[2]
Cray mimics Ethernet atop SeaStar interconnect
Supercomputer maker Cray doesn't talk much about the systems software that runs on its massively parallel, midrange, or entry HPC gear, but it probably will start doing so more because of the work it has done to make its non-standard XT boxes look a little less proprietary as far as Linux applications are concerned.
[3]
SGI Announces Next-Generation Altix(R) ICE Scale-out Supercomputer
Altix ICE 8400, with its innovative blade design, easily and affordably scales to up to 65,536 compute nodes with integrated single or dual plane InfiniBand backplane interconnect. Open x86 architecture makes it equally simple to deploy commercial, open source or custom applications on completely unmodified Novell(R) SUSE(R) or Red Hat(R) Linux(R) operating systems.