Bad Apple, Part V: Don Steve Jobs
Dr. Roy Schestowitz

2010-05-17 23:25:33 UTC
Modified: 2010-05-17 23:25:33 UTC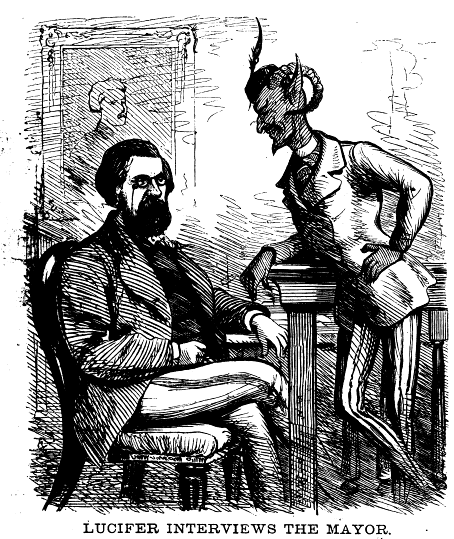 Summary: Steve Jobs turns out to have been personally involved in the over-the-top Gizmodo incident; even Apple advocates struggle to defend this
T
HE GIZMODO story/saga is one that we've covered in (chronologically ordered):
Gizmodo is rightly pissed off and the latest in this case
comes after request to unseal documents
-- a request which was bound to
reveal confidential information
. Here is
how it starts
:
A California judge Friday ordered the unsealing of the search warrant affidavit that led to a police raid on the home of Gizmodo editor Jason Chen, who paid $5,000 for a prototype 4G iPhone.
It turns out that
Apple had direct involvement in police action
and threats from the top, going as high as Steve Jobs. Regarding this article, Pamela Jones wrote in
Groklaw
: "The affidavit clarifies some things I've wondered about. First, that Jobs tried to solve the matter quietly and directly first. And two, that the affidavit includes at least two sentences that seem, to me, to indicate they were at least looking into the possibility that the journalist also may have done something they considered wrong also: 'Upon receiving the stolen property, Chen disassembled the iPhone, thereby causing it to be damaged. Chen created copies of the iPhone prototype in the form of digital images and video, which were subsequently published on the Internet based magazine Gizmodo.com'"
Groklaw
often defends Apple for reasons we cannot quite grasp. But anyway, here is
another report about the role of Jobs
:
Jobs pushed Gizmodo for return of iPhone 4G



Apple CEO Steve Jobs intervened in the Case of the Purloined iPhone, personally contacting Gizmodo editor Brian Lam to ask for the return of the missing iPhone 4G prototype.

That tidbit - told by Apple general counsel Bruce Sewell to Detective Matthew Broad of the San Mateo County Sheriff's Office - was revealed today by the unsealing of the search warrant behind the search of Gizmodo editor Jason Chen's home. A copy of the full set of search warrant documents can be found here (thanks, Wired).
CNN
says
:
Apple pressed local police to investigate the loss of a next-generation iPhone a day after Gizmodo published photographs, telling investigators that the prototype was so valuable, a price could not be placed on it, according to court documents made public Friday.
Ultimately, Gizmodo probably received a ton of publicity and sympathy out of it (this was
added to Wikipedia as a section
). As for Apple, even
its loyal customers are starting to feel somewhat queasy
(language warning).
⬆
[an error occurred while processing this directive]