Firm of Bill Gates' Father Gets Involved in Gizmodo Raid Case, Gizmodo May Sue
Dr. Roy Schestowitz

2010-05-05 19:49:57 UTC
Modified: 2010-05-05 19:49:57 UTC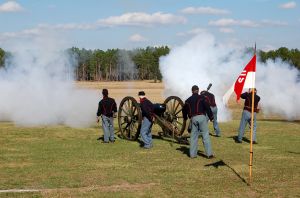 Summary: K & L Gates steps into the case involving illegal raid of a Gizmodo blogger; Gawker Media may respond with a lawsuit
LAST week we wrote several posts about what Apple and the police (which Apple invoked) did to a blogger quite tactlessly and maybe even illegally. To cite some relevant posts again (many external links therein), we have:
We find it particularly curious that the
dodgy K&L Gates
(Bill's dad) is
getting involved with this case
, although it is not coincidental given the size of this firm and
the incredible political power it possesses
.
A 21-year-old California man was identified by his lawyer Thursday as the person who sold a prototype iPhone to the Gizmodo technology site, which published photos and other information about the unreleased device.

Lawyer Confirms Identity of 'lost' IPhone SellerBrian Hogan, a college student who lives in Redwood City, Calif., was at a local bar with friends when another patron handed him the phone, said Jeff Bornstein, an attorney with San Francisco law firm K&L Gates, in an e-mailed statement. "Brian asked others near him if the phone belonged to them," said Bornstein. "When they disclaimed ownership, Brian and his friends left the bar with the phone."
According to
this short report
, Gizmodo may sue through Gawker Media.
The dispute between Gizmodo and the San Mateo County, Calif., sheriff's office regarding the iPhone 4G prototype continues. CNET News reported Wednesday that Gawker Media, Gizmodo's parent company, may sue the sheriff's office for the search last week that resulted in the seizure of computer equipment from blogger Jason Chen's home office.

Thomas Burke, a partner in the San Francisco office of law firm Davis Wright Tremaine, told CNET that Gawker has a cause of action "because search is not the appropriate method in this situation." California shield laws and the federal Privacy Protection Act require police to use subpoenas to obtain information and other evidence from newsrooms.
Why sue the sheriff's office? Law enforcers have connections inside the system that make them immune to action that delegitimises this very same system. Why is Apple off the hook here?
⬆