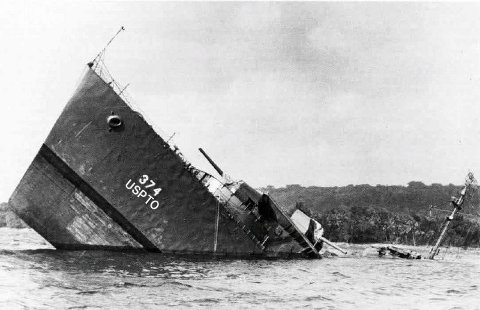 Summary: As indicated in the title, separate topics relating to patents are covered here
Erich Spangenber
"P
ATENT TROLL Tracker" covered this man's activities quite a lot and we too
mentioned Erich Spangenberg
for his abuse of the patent system for self gain. According to
TechDirt
,
Spangenberg is finally losing
.
Two years ago, we wrote about a patent held by Erich Spangenberg, a notorious patent hoarder who is involved in a ton of lawsuits against companies who actually make stuff, attacked with highly questionable patents. The patent in question (5,367,627) basically described an electronic parts catalog, which Spangenberg used to sue tons of companies.

[...]

After all that effort, the Federal Circuit has dumped the original ruling, noting that the "invention" (if you can call it that) was "anticipated" by earlier inventions. But, honestly, if you want to get a deeper sense of just how messed up the patent system is, you should read the full ruling
The system is seemingly becoming even
more
messed up as time goes on. Patent lawyers have hijacked this system to enrich themselves at the expense of scientists and they gradually increase the scope of patenting.
Patentability of Software
Digital Majority
summarises coverage of the
G3/08 (EBoA) referral
while over in Germany we find
software patents being legalised
. Someone from the Pirate Party in the UK has published a
long response to it
.
German software patents are a sad day for software



[...]

Those members who know me well will be aware that one of the main reasons that I originally got involved with the Pirate Party was because of its support for patent reform, and in particular its opposition of software patents. Today is a sad day for software in Europe; the German High Court has now effectively declared software patentable without any meaningful limits. It's especially bad news for Free and Open Source Software (FOSS).

[...]

As a Free Software developer, I'm particularly worried, because Free Software can only work when anyone can use the software and distribute it to others. Due to software patents in the USA, there is a whole bunch of functionality that was — or still is — impossible for Linux distributions to offer "out of the box." These include such basic features as watching DVDs and Internet video, creating and listening to MP3s, and working with JPEG2000 images. In all these examples the patents cover mathematical algorithms for encoding and decoding data. What makes things worse is that FOSS developers are blamed for the lack of these, even though they've written the code and it works perfectly well.
As
TechDirt
puts it
:
So, as we sit and wait in the US for a ruling on Bilski, hoping (but doubting) that it will greatly curtail software patents, Germany is going in the opposite direction.
Yes, over in the US, a high-level decision on the
Bilski case
could
change a lot for software freedom
. Here is some new analysis [
1
,
2
,
3
].
Trade Secrets
Originally, the patent office was intended to encourage inventors to publish their ideas; well, now it's the opposite as it suppresses and often restricts people who want to practice ideas. Glyn Moody has
a new piece
criticising today's regime of intellectual monopolies and trade secrets:
Now, some might say that this retreat into the widespread use of trade secrets to protect products is a huge loss to humanity, and a backward step from the current situation where people patent stuff – which, as the word originally meant, implies revealing to the world your secrets.

I think this is nonsense, and part of the romantic propaganda put about by those that use intellectual monopolies to stifle competition. Indeed, what is striking about so many patents today is that they reveal precisely *nothing*: they are either obvious, in which case they don't tell us anything we didn't already know, or else they are make such vague and general claims (even though patents aren't supposed to work like that) as to be useless for practical purposes.
Companies that use Linux
play the same game
. The question is, should one's own profit come before advancement as a whole? With state support even?
Microsoft
Here we have a company that held back IT for
decades
. Microsoft even implicitly admitted that it wanted to slow innovation so that it needn't cope with new forms of technology that may be less profitable (or more challenging to monetise, e.g. SaaS).
Now that SaaS is catching on at companies like Salesforce, Microsoft is bullying and suing [
1
,
2
].
TechDirt
states
:
"Microsoft Decides It Can't Compete With Salesforce.com; Sues For Patent Infringement Instead"
Suffice to say, Microsoft boosters like Paul Thurrott
defend Microsoft
and even add fuel to the fire:
This week, Microsoft sued Salesforce.com, accusing the latter of violating eight of its software patents. This development has raised hackles in certain circles—"Microsoft is reverting to its old ways!" But these people are clueless: Microsoft has been threatening companies with patent lawsuits for years, and my guess is that Salesforce just declined to roll over, as all those Linux companies have. And just so we're clear, it's not "spurious patent litigation" if it works or is held up in court. Let's see what happens before we decide that Microsoft is in the wrong. It's one thing to take a tiny company to court, but Salesforce.com is huge and can defend itself. Microsoft knows that.
It's nice to know that Microsoft boosters are actually fans of Microsoft's racketeering too. They haven't much dignity, which is probably why they promote Microsoft in the first place.
Monsanto
Monsanto is a major abuser of the world's population and Monsanto uses patents on life to coerce and to enforce. We wrote about the subject in posts such as:
Monsanto and Microsoft have a great deal in common because they use the "drug dealer" mentality to spread their products and make people dependent on those products. Monsanto --
like Microsoft
-- is also trying to make money out of a disaster in Haiti (Monsanto is
seeding a monopoly in another nation
).
Haitian Farmers Commit to Burning Monsanto Hybrid Seeds



"A new earthquake" is what peasant farmer leader Chavannes Jean-Baptiste of the Peasant Movement of Papay (MPP) called the news that Monsanto will be donating 60,000 seed sacks (475 tons) of hybrid corn seeds and vegetable seeds, some of them treated with highly toxic pesticides. The MPP has committed to burning Monsanto's seeds, and has called for a march to protest the corporation's presence in Haiti on June 4, for World Environment Day.
What Monsanto does here is akin to Microsoft handing out Windows in a nation that already uses GNU/Linux. But to make matters worse, Monsanto is making money out of a disaster, or at least looking to make money in the long term. Monsanto is exploiting Africa and India in the same way with Bill Gates' help (as covered in some of the posts above). What a fine example of misusing patents against impoverished populations. It's even less ethical when it comes to medicine (also covered by patents and prone to addiction).
⬆