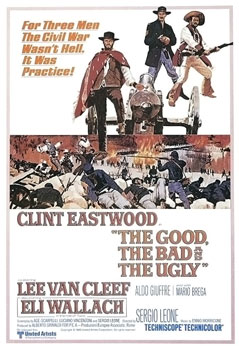 Guess which one among those three is the "ugly"
Summary: Xbox 360 had no surprises in store, whereas the Japanese consoles from Nintendo and Sony have gained features that Microsoft calls sour grapes
THE problem with Xbox 360 is that it fails far too often and it offers nothing that its competition does not already have. The product has lost a lot of money so far and its management left the company after years of stagnation [1, 2, 3, 4].
Microsoft has just dressed up Xbox 360, trying to make it look like a new product [
1
,
2
]. Here is
a look inside
. No technical problems were resolved in the Xbox 360 (notably scratching and especially RRoD) [
1
,
2
] and old units are still being sold at a discount [
1
,
2
]. We covered many
issues with this 'new' product
a few days ago. There is more support for our claims coming from the press. To give some examples that involve Sony and compare its product to Microsoft's:
According to reports, the Kinect presentation began with all attendees having to put on white robes followed by an odd Circe de Soleil-type presentation and then finally followed by gameplay.
Sony took a dig at Microsoft at the E3 conference! Kevin Butler, Sony's fictional character ridiculed Microsoft at E3 conference. Kevin gave an interesting speech telling people his reason of being addicted to games.
It is apparent that motion sensors are not unique to Microsoft, which
merely followed Nintendo's footsteps
along with Sony (everyone will have a sort of parity when it comes to controller-free input, but only the Nintendo Wii actually comes with these peripherals, so it has nothing to worry about [
1
,
2
]). The competition between them all [
1
,
2
,
3
,
4
] leaves Microsoft further behind as
"Sony Brings 3-D To PS3"
and Nintendo leaps ahead with 3-D as well:
Microsoft has excuses for being the only player without 3-D. It's "too expensive" for consumers, Microsoft says [
1
,
2
]. What a pathetic excuse given that Microsoft's competition is clearly able to deliver.
Here is
a new explanation of why Microsoft's Kinect for Xbox 360 will fail
:
Earlier this week we learned that Microsoft renamed its Project Natal for the Xbox 360 – Kinect. This is their latest attack against Nintendo and Sony to stay ahead of the game – as they have such high hopes for their motion controlled gaming technology. However, John C. Dvorak from PC Mag believes that it will fail – judging by the comments he is the only one who thinks that.
Microsoft has begun a PR campaign with Burger King. Is fatty food really the best way to promote Xbox exercise as well as
Vista 7
(burgers with 7 lumps of recycled beef won't get across the message that the operating system is light)?
As some articles
make clear
, Microsoft makes it more apparent that Xbox 360 is not for heavy gamers, who are the strategic target audience of this console (unlike the Nintendo Wii for example). "Something is Wrong," argues
this article
:
After examining and trying camera Kinect introduced by Microsoft, I came to the conclusion that it is designed for women, kids, the whole families – but not for men. Now I'll explain why.
It may all eventually fail, but Microsoft already makes
optimistic sale projections
(sometimes relying on others to make the projections), hoping they would be self-fulfilling
Some reporters
believe
that Nintendo maintains its lead because Nintendo "shows it gets what Microsoft, Sony don't"
Microsoft's Xbox division is really, really proud of its new motion-control tech, Kinect, but are not entirely convinced the future of gaming will consist of people standing in front of toy cameras and dancing for points. In case that doesn't go exactly as expected (cough) they have a plan B: milk those hit franchise sequels!
As usual,
Microsoft tries to exclude
, based on some speculations and new information [
1
,
2
]. Ultimately, Xbox 360 did not get terrible press, but many articles about it came from bribed journalists [
1
,
2
,
3
], whose reviews will be biased because of the gifts. When this product is judged by actual users, it will probably receive unexciting word or mouth.
⬆
Update
: Ryan adds two more references: