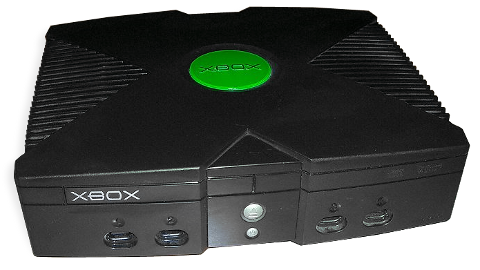 Summary: News from E3 suggests that Microsoft has done nothing substantial to rescue its gaming business, which continues to disappoint
AS E3 starts, Microsoft must show the audience (including journalists) something new. Xbox 360 has been having a crisis and Microsoft's latest peripheral/gadget for it, Kinect/Natal, is receiving some bad reviews including predictions of doom from Dvorak.
Microsoft's Kinect for Xbox 360 is Doomed to Fail



[...]

This all seems like Microsoft's answer to the clever Wii controller, with its built-in gyroscopes and accelerometers. But when all is said and done, game consoles were invented with game controllers in mind. The Wiimote is a modernized game controller. The Kinnect is a gimmick, and as gimmicks go, its popularity will be brief, unless the most compelling game in the world arrives built around it. And I do not see that happening.
When it comes to hardware issues, Microsoft is just
covering up the problem
:
Microsoft fixes Xbox RROD... by removing the red light



[...]

One interesting factoid is the decision to remove the red lights from the console. Effectively making it incapable of showing the dreaded 'red ring of death' should your new slim Xbox 360 decide to overheat and crap out on you.
Microsoft removes the symptom, a bit like kicking it under the table or sweeping it under the rug. "Xbox 360 slim can't red-ring by design," says
another headline
:
The absolute impossibility of the red ring isn't by virtue of the console being failure-proof--that has yet to be determined. It's because the new console has no red LEDs at all. According to a spec sheet obtained by gaming blog Joystiq, the new console has only green LEDs in the ring on its front.
Another common complaint (leading to a lawsuit even) is the scratching of discs by Xbox 360. Microsoft 'resolved' this by warning users, not by actually addressing the issue. As
The Register
puts it
in the headline, "New Xbox 360 said to 'still scratch discs'"
The crucial point here is that the Xbox currently - and will presumably continue to - come with a sticker warning punters not to move the machine while a disc is spinning. Microsoft acknowledged the problem in 2008, but so few folk feel the need to knock their consoles around while playing games that the issue has affected a relatively small number of people.
"Of course they are not going to fix disc destruction,"
Oiaohm explains
, "Microsoft gets paid per disc sold."
A few days ago we showed that Microsoft
bribed journalists to increase the likelihood of positive Xbox 360 reviews
. Here is
spin from IDG
:
Is Microsoft's Xbox 360 Slim Press Giveaway a Bribe?



[...]

It just seemed so very strange, watching everyone clapping, cheering, leaping out of their seats, as if we were all on Oprah, and she'd just announced that everyone in the viewing audience was getting a brand new car. Except this wasn't Oprah, and we weren't the "viewing audience." We were there to absorb and critique Microsoft's announcements and claims. Is this where we're headed? Game shows with prize giveaways?
"With all the bribery going on," explains Chips B Malroy, "expect the reviews of the newer slim Xbox360 to be generally favorable."
According to
AP
, shows Malroy, "Microsoft fancied to unveil Kinect, the name of its new Xbox 360 motion-control system, with a lavishly bizarre invite-only Cirque du Soilel performance Sunday night that required attendees to don white satin ponchos."
"With all the bribery going on expect the reviews of the newer slim Xbox360 to be generally favorable."
--Chips B Malroy,As Malroy puts it, "So is that Wine and Dine, bribery, plus a show as well?"

In summary, Xbox 360 shows that Microsoft is continuing its usual bribery of journalists, who are carefully being selected based on their dispositions. That won't save Xbox 360, which resolved none of the major issues in a revised model; the issues are being concealed rather than eliminated.

In the words of this new blog post's headline, "Good bye Microsoft!"


It seems that Microsoft is slowly fading from its dominant position and loosing its monopoly. Only through innovation will Microsoft be able to defend its place but it seems that this is very unlikely. Microsoft has become too big and sluggish. It is time to bid Microsoft good bye and embrace the up and coming alternatives.
It is premature to say "good bye" to Microsoft, but either way, there are other dangers to people's rights and freedoms in computing. In
Techrights
we perceive the ACTA, for example, as a danger that impacts more than just technology. We'll write about it tomorrow. This site depends neither on Novell nor Microsoft as fights for freedom are perpetual, history teaches.
⬆
"The only thing necessary for the triumph [of evil] is for good men to do nothing."