Novell's Software Patents: One Day in OIN, the Next Day in Microsoft Shell
Dr. Roy Schestowitz

2010-11-23 09:23:58 UTC
Modified: 2010-11-23 09:23:58 UTC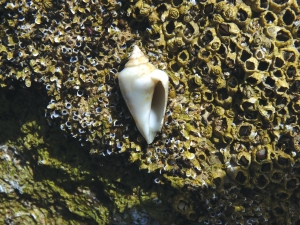 Summary: Analyses of the impact of Novell's patents, which are now under Microsoft's grip
ONE of the common responses we got when raising concerns about Novell's software patents (which it kept collecting more of) is that they were harmless. We insisted that they can later be used by opponents of GNU/Linux. The trolls and the Novell employees/apologists who commented here were quick to use OIN as Novell's excuse for using developers' valuable time just writing patent applications. Well, guess what? Those developers only helped create some ammunition for Microsoft to threaten or attack GNU/Linux with. It's rather ironic, isn't it? As our reader gnufreex puts it, "Microsoft a[c]quires 882 patents from Novell" and there are no exceptions:
Microsoft acquired all Novell's patents, through a proxy called CPTN Holdings LLC. From there, patents will probably end up with some Microsoft-loyal trolls like Paul Allen or Nathan Myhrvold, but this is just a guess. What is certain, $450m in cash buys Microsoft a patent gun to scare and extort companies using GNU/Linux. That is their only option, since Windows is fallen far behind and is beyond repair.
This is an embarrassment for OIN because it used to boast having those Novell patents, which now belong to an opponent of OIN. And to all those who love to vilify "Boycott Novell" for stating its opinion on these Novell patents, guess who got the last laugh? We were right all along, despite discouragement to those who chose comfort over reality.
Another site with foresight has been Jason's
The Source
, which was previously active in the Mono/Moonlight debate with the site
Mono-Nono
(that was before
the FSF joined this voice
). "Here is
one clueful post from Jason at The-Source
," adds
gnufreex
and to quote:
Novell's Final Betrayal: 800+ Patents to Microsoft



[...]

… almost precisely as Your Humble Host predicted back in May, Microsoft has organized a thin front organization to pick up whatever pieces they think will be useful against Linux. Novell, as has been standard practice for them since at least 2006, has once again chosen to do whatever is best for Microsoft.

[...]

Business Insider has already captured the deal's essence in a piece entitled "Today's Novell Deal Helps Microsoft Continue Linux Fight":

The deal helps Microsoft in its decade-long fight against open-source operating system Linux in two ways.

First, it keeps a Microsoft competitor from buying Novell's SUSE Linux implementation. VMWare was looking at buying SUSE so it could sell a top-to-bottom software stack that would compete directly against Microsoft's Windows Server and its built-in virtualization technology. This was a major fear in Microsoft's server group, according to my sources there.

Second, although the companies didn't say exactly what patents were included, it seems likely that some of them are related to SUSE Linux. If so, these patents will give Microsoft further ammunition to sign cross-licensing deals with companies that sell other products based on Linux. And those licensing deals will continue to raise questions in the mind of potential Linux customers.

Please note Business Insider is not some "freetard" blog. This is rational, business-oriented analysis. Remember that as Team Apologista winds up the spin and attempts to downplay the traitorous nature of this odious deal: the Patent Purchase Agreement portion of this deal is 100% beneficial to Microsoft in its fight against Linux. It strengthens Microsoft's claims that it owns so-called "Intellectual Property" that entitles Microsoft to demand licensing fees or other tribute in order for someone to run Linux.

Also note there are almost certainly other technologies and/or markets that Microsoft hopes to gain leverage in with these patents – but the essence is how much it bolsters Microsoft's war chest against Linux. Don't be distracted by claims that Microsoft has its eye on some other technology (ala Platespin). True as a side benefit, perhaps, but the real importance to Microsoft is – and has always been: to kill Linux, and, failing that, to hinder adoption of Linux, and, failing that, to require payment for the privilege of running Linux.

[...]

What happens to any OIN patents? My impression is that the OIN "owns" the patents, so I don't expect any change in those patents, but it would be re-assuring to confirm that.
The rest of Jason's analysis is also excellent, so do have a look.
⬆