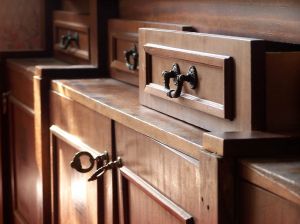 Summary: How the secrecy everything is shrouded in when it comes to patents helps show that something is not just amiss, it is borderline illegal
OIN members IBM and Google were recently seen making a transaction whose details we do not know. Only the patents whose assignment got changed are a known matter. This was never announced by the companies, so it's safe to assume that secrecy is part of the strategy. According to one columnist, this whole thing is yet more evidence of the patent system failing. Wasn't the patent system originally all about disclosure? As in transparency? All we see coming from patents are a pile of NDAs and invisible taxation of everything everyone buys. Here is one remark of interest:
The new acquisition is while good news for Android players, it's bad news for those who are concerned about the situation. The US patent system is flawed and is discouraging innovation and encouraging bullies to threaten smaller or newer competitors.

Another good news for Android players is that long-time Microsoft partner Intel has put its trust in Android and will be working closely with Google, which means yet another heavyweight to defend Android as and when needed.
It remains unclear how Android can defend itself from patents which the Microsoft cartel
passes around
to
patent trolls like MOSAID
, which may in turn be feeding patent trolls around itself. Based on
this new report
, another secret sale of patents has just taken place. All we know is the cost and the involvement of a patent troll:
Mosaid Technologies Inc. has sold off a handful of non-strategic patents to an undisclosed buyer for $11 million.

The Ottawa patent and licensing company said the sale, which the buyer will pay for over an undisclosed time frame, is part of Mosaid's plan to focus further on areas of future growth. The five patent families involved were not being licensed by Mosaid and, as a result, were not bringing in any new revenues.
Well, why the secrecy? This usually indicates bad faith. The patent system has become an industry of collusion, retaliation, extortion, and back room deals. But
copyrights are not enough
according to patenting maximalists, so we must live with this burden apparently. Think of all the "jobs" that would be "destroyed" had patent lawyers not had anything to sue over.
The
Harvard Business Review
, which is known for its leaning towards big businesses and the mainstream line, has just
published a criticism
of that latest
patent 'reform'
. To quote the opening parts:
On Friday, President Obama will sign the America Invents Act, resulting in the largest overhaul of the U.S. patent system in over half a century. The primary result of the legislation will be to transition America from a "first-to-invent" to a "first-to-file" country. Supporters of the new measure argue that it will streamline the patent application process and harmonize America's system with the rest of the world, and it will allow for more rapid approval and increased certainty in the validity of patents. But this misses the point entirely: the fundamental problem with current patent law has nothing to do with the process for obtaining a patent. The biggest problem is that nobody can tell what a patent covers until they've spent months or years working it out, often in the courts.

Some of the most rigorous research on U.S. patents has been conducted by Boston University's James Bessen and Michael Meurer. They have gone beyond the anecdotes that so often characterize discussions of patent reform and have studied in detail just how patents function, what incentives they create, and how the system could function better. What they found is that America's patent system only provides positive incentives for innovation in two industries: pharmaceuticals and chemicals. The value that a patent confers on its owner is outweighed by the cost of obtaining, asserting, and defending that patent for almost all American companies. Anyone innovating outside of those two industries would be better off if there were no patent system at all.
Indeed. And for our coverage of the Bessen study, see
this post
.
It is becoming abundantly clear that if the public understood how the patent system works, there would be an outrage, to use words similar to those of Bill Gates (when his convicted monopolist was s lot smaller). The secrecy is another symptom of a serious problem and it leads to a lot of congresspeople misunderstanding this whole subject.
⬆