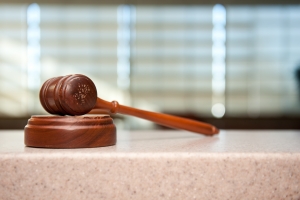 Summary: Update on the Supreme Court (SCOTUS) case which can effectively end software patents where they originally came from
THE SCOTUS, like the USPTO, practically exists to serve corporations while claiming to serve people's interests. We showed many examples of this over the years, especially when we closely covered patent matters.
SCOTUS has just proven, yet again, that it serves the interests of the top fraction of the top 1% of income earners -- people who provide the majority of funding to political candidates [1,2]. Sen. Bernie Sanders
says that SCOTUS undermines democracy by allowing billionaires to "buy elections"
.
SOCTUS us losing the trust of US citizens. There is no question about it. Meanwhile, however, "
Software Patents On [are] The Ropes In SCOTUS,"
Robert Pogson claims, citing some recent filings/proceedings. Where is
Groklaw
when you need it? Having witnessed the
Bilski case
some years ago (famous case at SCOTUS), we are highly sceptical of the possibility that anything significant will happen. SCOTUS is typically doing what the corporations are asking for. As
TechDirt put it the other day
: "Four years ago, the Supreme Court had a chance to establish once and for all whether or not software was patentable. The Bilski case got all sorts of attention as various parties lined up to explain why software patents were either evil, innovation-killing monsters or the sole cause of innovation since the cotton gin and everything in between (only slight exaggeration). Rather than actually answer the question everyone was asking, the Supreme Court decided to rule especially narrowly, rejecting the specific patents at stake in the case and saying that the current test used to determine patentability (the so-called "machine-or-transformation" test) need not be the only test for patentability. However, it declined to say what tests should be used, leaving it up to the lower courts to start ruling blindly, making up new tests as they went along. And muddle along blindly they did -- right up to the height of pure absurdism in the CAFC (appeals court that handles patents) ruling in the Alice v. CLS Bank case, in which every single judge disagreed with each other. The ruling was 135 pages of confused mess where all justices only agreed on a single paragraph, which (like Bilski) said this particular patent was invalid, but no one could agree why."
Let's wait and see if the SCOTUS can surprise all of us by effectively putting at peril all software patents (in one fell swoop). This is the most important thing for Free software.
The
Register has this
new article
about "More software patent silliness," noting that in China there are software patent applications, e.g. one relating to Wine on ARM (we covered that
a few days ago
.
"The filing has irritated Wine contributor André Hentschel," the author says, "who points to his code commits from 2010, and remarks that "from my point of view there are no facts in that potential patent that should be patented".
"Whether that's sufficient to block the Chinese patent application CN102364433 is another question."
We need to stop software patents in the US before they spread further. The tendency is for US law to get exported to almost every continent.
⬆
Related/contextual items from the news
:




The wealthiest 1% of Americans will likely play an even larger role in elections following the Supreme Court decision Wednesday that freed rich donors to give as much as $3.5 million per election to the array of candidates running for Congress.

The 5-4 decision struck down a Watergate-era limit that barred a single donor from giving more than $123,200 to congressional candidates every two years.