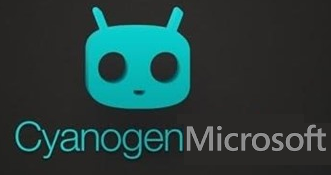 Summary: Cyanogen, which makes CyanogenMod, has become more of a Microsoft proxy than a real company, just like Nokia after Elop took over
BACK in 2013 we wrote that those seeking liberation from Google in Android should turn to Replicant, not CyanogenMod. CyanogenMod never really cared about software freedom and it is likely to make Android/AOSP more proprietary, not more free. Don't expect freedom. It's just not what the company is about. CyanogenMod is an alternative, but not the right alternative. In recent weeks CyanogenMod got even more provocative and we then found out that it had been paid by Microsoft, a company that is desperate to derail Android by any means possible. We covered it here some days ago, noting that Microsoft is now shoving Office/Outlook into Android and using CyanogenMod as a proxy against Android, just like Facebook and Nokia (never mind Amazon, which also hired many top-level executives from Microsoft several years ago, shortly before 'bastardising' Android).
Coverage about this important news from the Google-hostile and News Corp.-owned
Wall Street Journal
has since then spread to
many
news sites
. One said that Cyanogen's "stated goal is to develop a version of Android that's independent of Google's control, at a time when the Chocolate Factory is putting increased pressure on smartphone vendors to ship their devices with an OS that's more uniform and includes fewer customizations." (this is a myth mostly promoted by Microsoft's talking heads and Microsoft-friendly publications)
See articles like
"Microsoft 'showers gold' on anti-Google Cyanogen and its Android alternative"
or
this analysis
that says: "The potential investment hints at a larger battle to grab real estate on your phone's homescreen" (not a very profound analysis, but it correctly serves to show that the goal might be to put Microsoft software on Android, out of the box even).
Microsoft targets Apple's iOS in a similar way and
some now warn that it attacks the underlying security of the operating system
. As
The Inquirer
put it, "Outlook for iOS MICROSOFT'S NEW VERSION of Outlook for iOS and Android was released to rave reviews yesterday, but it now looks like it's on a one-way ticket to Borksville, calling at Securitygeddon and Hackesberg."
It is "no different than elsewhere," a reader of ours has remarked on it, quoting the part that says: "The only advice I can give you at this stage is block the app from accessing your company's mail servers and inform your users that they shouldn't use the app."
The
original warning stated
that "Microsoft's Outlook app for iOS breaks your company security" (that's the headline) and not just because
Microsoft works closely with the NSA
.
What we generally have here is a reminder that Microsoft bankrolls proxies, such as Novell, in order to facilitate infiltration into the competition (Novell did this in OpenOffice, Linux, and more). CyanogenMod is no exception to that and another recent example is Tuxera. It's an extension of the "embrace, extend, and extinguish" (EEE) strategy which Microsoft champions.
Earlier this year we
urged readers to boycott Tuxera file systems
because
Tuxera helps Microsoft inject its patent traps and fees into GNU/Linux and Android
. We have just found
this new article
about Tuxera's latest attempt to spread its proprietary file systems:
Tuxera released Tuxera Flash File System for Linux and Android, which is optimized to run on flash storages such as eMMC and SD.
There are already fine (and free) implementations of file systems for flash storages, so the last thing we need is dependence on a Microsoft partner that seemingly does not even obey the GPL (some say it is a GPL violator, but the company denies it).
⬆