What's closed is "open", but only if you're a good liar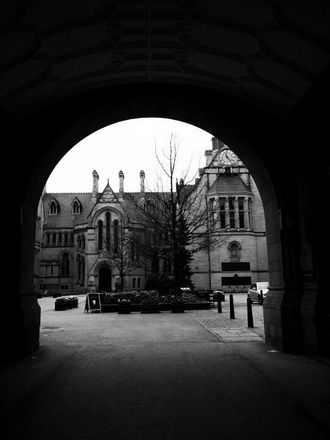 Summary: Response to the disturbing rise in openwashing of Internet Explorer/'Edge', with many headlines that combine the term Open Source with these malicious proprietary programs that also spy on the users and manipulate these users
EARLIER this week we bemoaned the continued openwashing of 'Edge', which is little more than a Vista 10 publicity stunt and an excuse for shutting out rival Web browsers. Despite all the openwashing, 'Edge' is proprietary and standards-hostile. It is "cancer on the Web," to use a popular characterisation of Internet Explorer, whose extremely bad reputation 'Edge' is merely trying to erase/dodge.
Calling 'Edge' or Internet Explorer "open" is extremely dishonest. At
Techrights
we have repeatedly tackled this kind of spin, specifically showing how the browser was being openwashed earlier this year [
1
,
2
,
3
]. We covered prior attempts to distort facts and frame 'Edge' as "open", putting any sense of reality or facts down the wastebasket. It is usually Microsoft that starts this PR; others merely follow this lead with misleading articles. Above all, they spread misleading headlines (many people only read headlines). Even SJVN has just helped Microsoft openwashing of Edge (despite it being proprietary and standards-hostile) with his title -- or perhaps the
ZDNet
editor's title (it's widely known that it's usually editors who write all the headlines) --
"​Microsoft supports VP9 in Edge as it continues its open-source move"
. Here is
another new example
of this gross spin, where Microsoft piggybacks other projects from other companies in an effort to portray 'Edge' as "open". Unlike most Web browsers, Microsoft's browser remains proprietary, DRM-leaning, anti-competitive, and Microsoft lock-in-pushing. Watch how Microsoft broke the media with this spin [
1
,
2
,
3
,
4
,
5
,
6
,
7
,
8
,
9
,
10
,
11
], not just in
Microsoft propaganda sites
. The only somewhat meaningful headlines that we could find was
"Microsoft: Thanks, Google, we'll have your media codec for Edge"
.
Yes, and since Google's codec is genuinely Open Source, Microsoft is hoping to covertly/cleverly paint 'Edge' as "open", despite it being
purely
proprietary. This is quite a wonderful example of how Microsoft spin typically works.
Speaking of spin, watch how
Microsoft's openwashing spinner (Metz)
writes
"Nokia, a Finnish company famous for recent failure." (also "Nokia's [sic] failure" despite it being
due to Microsoft entryism
). A reader of ours pointed out this spin to us. "Squeezing in some revisionism there" is what he called it.
There are actually some people out there (including SJVN, based on a chat which I had with him yesterday) who believe that Microsoft is becoming "open". It's
not
, it has just become ever more manipulative in the media and it perpetually distorts what "open" actually means.
⬆