EPO President Benoît Battistelli Compared to Famous Criminals on European Television
Dr. Roy Schestowitz

2015-09-23 07:22:27 UTC
Modified: 2015-09-23 07:22:27 UTC
"Battistelli, what the helli?"
[an error occurred while processing this directive]
Summary: The Belgian TV network featured a show which was making fun of Battistelli earlier this month (see the above)
T
HE gradual spread of the
EPO scandals coverage
to media outlets all across Europe made this inevitable. We saw this in newspapers, radio, and now it's on television too. We also saw it in various parliamentary systems, both EU institutions and institutions of member states. It spreads like fire.
The above 10-minute video can be summarised using the following frames: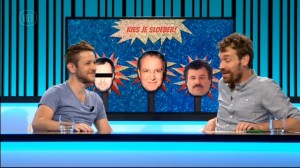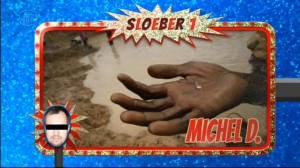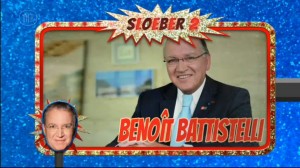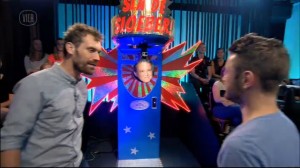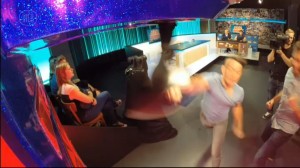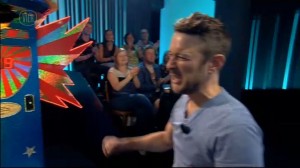 Someone on
IPKat
has taken the above screenshots from the video and provided explanations/interpretations in simple English. Going by the pseudonym
"Roufousse T. Fairfly"
the commenter said:
It required some effort before you can finally look at it, but it was worth it.

It is a sequence from a program on Flemish private TV. The invited star on that particular episode was a singer.

The middle of the show is segment titled "sla de sloeber", which loosely translates to "hit the rascal".

I wasn't familiar with the term "sloeber", which has many possible, and mostly unflattering, synonyms:

1) Arme kerel
2) Arme
3) Belgisch bier
4) Bier van hoge gisting
5) Een goede vent
6) Hals
7) Iemand die veel tekort komt
8) Pauper
9) Persoonsbenaming
10) Slokop
11) Smeerlap
12) Stakker
13) Sufferd
14) Sukkel
15) Smeerdoos
16) Schooier
17) Schoelje
18) Schlemiel
19) Schurk
20) Stumper
21) Vlegel
22) Zeer arm mens
23) Zielenpoot

The guest is invited to select between one of three rogues:

1) One Michel D., who trafficked blood diamonds into Belgium;
2) Benoît Battistelli, who needs no presentation;
3) Mexican gangster El Chapo Guzmán, who recently escaped a maximum security penitentiary through a two kilometer-long tunnel.

Specimen #2 is chosen, and the singer reminisces about his experiences working for a French company, if I understood correctly.

After an interminable number of commercials equal or greater than 14 (I believe I lost count), the show returns with the effigy of the chosen one affixed to a punchball machine.

Once the scoundrel has been properly sent flying by the avenger's fist, the calculated result is entered into the high score table.

Pretty silly, but it shows that BB and the EPO are becoming household names, and not thanks to the pointless and expensive non-events called the "inventor of the year awards".

I close my eyes and picture a scene in a Munich penthouse, with a group of scared stiff assistants drawing straws to designate a "volunteer" for showing and translating the video to Le Président...

Cut to London near the Shard, in a discrete office... A phone rings impatiently... Hullo... Yes? A contract? In Ghent? ... OK, sure, we promise we won't send those bozos who totally bungled that job back In Bruges...
Another pseudonym,
"Old man of EPO"
, said in response to the above on Monday: "Have to say I'm surprised that Vier had heard of BB. Their intro to him is a bit OTT but, hey, there's no such thing as bad publicity apparently so I guess it's not that bad (?) to be matched with a murderous Mexican gang leader. Or maybe not..."
Whether it is negative or positive publicity, well... we shall let readers/viewers decide. Being compared to criminals can hardly be framed as positive because of the legal nature of the comparisons, insinuating perhaps that all of the above three characters belong in a prison cell (if not worse) for very heinous and expensive crimes.
⬆