09.11.08
Gemini version available ♊︎

Death by patents
As critics of software patents, it's worth taking the time to discover that other areas of patenting are equally harmed by a system which has become too lenient and therefore useless. It brings more friction than that promised "innovation".
There are morel issues too because death can be inflicted by patents. Nobel Laureates seem supportive of the contention that there is an inherent problem and now comes this new report.
The world's intellectual property system is broken. It's stopping lifesaving technologies from reaching the people who need them most in developed and developing countries, according to the authors of a report released in Ottawa today by an international coalition of experts.
Looking beyond software in the news, it seems like even battery-charging techniques are being fenced with patents.
Patent Issued for O2Micro's Battery Charging Architecture

[...]

"O2Micro's charger family of products is built on this core architecture. Continuation of this patent allows us to continue expanding the benefits of charger solutions," commented Dr. Alex Hartular, vice president, O2Micro.
Apple has also applied for something rather abstract about the processing of signal from multiple input devices.
As the patent application explains, computer systems generally have various means of input, but usually these are all independent of each other and not combined.
Apple might argue that this patent is merely defensive, but in reality, its patents stifle the development of Free desktop environment. It helps nobody. █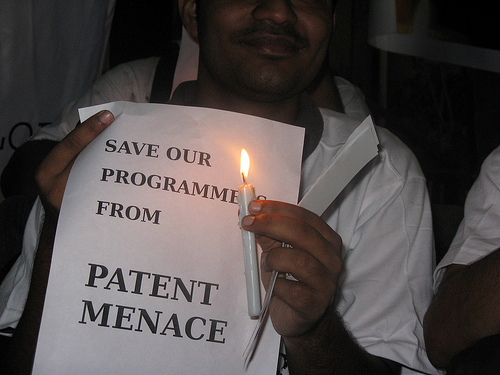 Permalink
Send this to a friend