04.15.10
Gemini version available ♊︎
Summary: Security deficiencies in the news
• Third of XP security suites flunk tests
A third of 60 anti-malware products for Windows XP failed to make the grade in independent security tests.

20 out of 60 security products tested by independent security certification body Virus Bulletin flunked its rigourous VB100 certification, mainly because of false positive problems. False alarms in scanning benign files from major providers including Adobe, Microsoft, Google and Sun tripped up many of the products under test. Failure to detect complex polymorphic viruses also acted as a stumbling block during Virus Bulletin's largest ever test of anti-malware products to date.
• McAfee sued over third-party pop-up pitches
Security software maker McAfee is being sued over alleged sneaky tactics in promoting third-party services to consumers buying its anti-virus technology.
• Bank Worker Pleads Guilty to Hacking 100 ATMs
A Bank of America worker pleaded guilty Tuesday to installing malware on more than 100 ATMs, and stealing $304,000 over a seven-month period.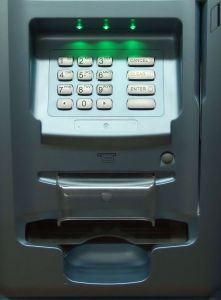 Permalink
Send this to a friend