06.12.10
Gemini version available ♊︎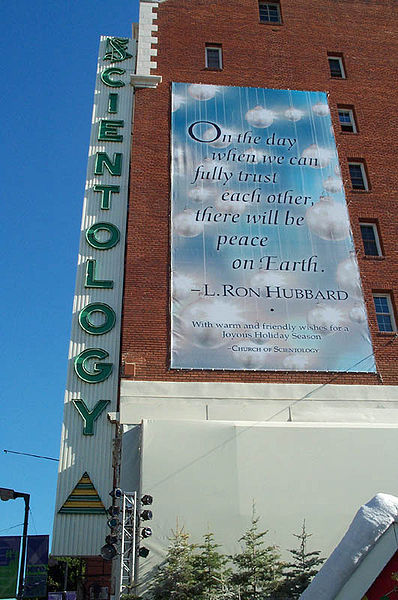 Summary: The Federal Trade Commission is opening a formal investigation into Apple's practices now that its Hubris-like offences make it akin to a dangerous cult, not just a technology company
THE parasitic nature of Apple is a subject that we last discussed two days ago, having previously provided several concrete examples [1, 2, 3]. Here is another new example of Apple 'leveraging' (exploiting) Free software to build its proprietary Web browser, which contains other bits of code that Apple 'leveraged' from Free software projects (namely from KDE).
Apple Safari's new "make web go away" button is based on an open source project distributed under the Apache 2 license.

The Safari Reader – which debuted yesterday with version 5 of the Apple browser — is built using the source code for Readability, an Apache project from Arc90 Labs. In the wake of the browser's release, Arc90 praised Apple for including a tool that mimics its own — a tool that strips a webpage of its ads and site branding, reducing to text and core images — and only later did the outfit realize that Steve Jobs and cult had actually dipped into its code.
What does Apple give in return? And will the original project accept Apple's contribution at all?
"Apple would rather remove app than leave open-source license," says the headline of this new post. That's how extremely hypocritical Apple can be.
Games, both free and paid, are perennial favorites in mobile app stores. So it was no surprise that GNU Go — the free, GNU-based version of the ancient and popular game of Go — was available as a free download in the Apple iTunes store. Until recently.

It disappeared as a direct result of a complaint from the Free Software Foundation that Apple's Terms of Service violate the software's license.

GNU Go is licensed under GPLv2. Section 6 expressly prohibits any "further restrictions" on the license, which allows anyone to copy, distribute or modify the software. But the App Store's Terms of Service do just that, restricting where the downloads can be installed.
Apple is sort of banning the GPL rather than simply complying. What does that say about Apple? There are many horror stories coming from Apple's "app" stores, where Apple is essentially abusing its power and removing anything it does not like (the customers are not involved in these decisions).
"Apple bans competing ads from the iPhone" says the headline of another new article:
Apple has tweaked its developer terms and conditions to explicitly lock out in-application advertising services that might compete with its own iAd service.

The new terms, picked up by All Things Digital, spell out the rules. Applications may not collect statistical information for advertising, or any other reason, without Apple's written permission – and you can be clear that Google, Microsoft and/or Opera need not apply.
There are other examples like that. Many examples. Apple blocks software for competitive reasons. Apple's bad attitude when it comes to HTML5 is also worth a mention. Apple is working against Theora and against WebM, instead promoting a patent troll and a cartel while pretending that HTML5 is Apple's own turf. The vanity is astounding.
According to other breaking news, the FTC will investigate Apple for this type of behaviour, which includes a frivolous lawsuit against Linux (Android).
The Federal Trade Commission will open an investigation into whether Apple is illegally using its position in the mobile software market to harm competitors, according to several published reports.

On Friday afternoon, both Bloomberg News and The Wall Street Journal reported that the FTC had opened a formal probe.
A few days ago Apple got a black eye when details of its customers were leaked. Ryan Farmer writes about wide-ranging implications of this:
With the recent spillage of 114,000+ subscribers personal information, the FBI has opened an investigation:

The problem is that the scope of the investigation is into who took the information and responsibly disclosed it, not into the circumstances which AT&T and Apple provided, making the theft easy, obvious, and repeatable. (Luckily the people that took it were not out to do damage, or it would have been done already.)

In a rush to get a product to market, a typical proprietary software company puts little or no thought into security. After all, it's not their personal information at stake, it's the personal information of the persons crazy enough to trust the software that's impossible to audit. And in DMCAT&T's case, the network it travels across which is monitored by government spooks as well as criminals.
Here are some other reactions [1, 2], including the involvement of the FBI. Rather than raid the houses of journalists and crackers, the FBI ought to consider raiding Apple's headquarters and AT&T too. Just because Apple is a big company doesn't mean that it's on the right side of the law. █
Permalink
Send this to a friend