08.03.10
Gemini version available ♊︎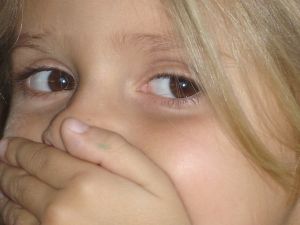 Summary: Canonical employee is claimed to have blurted out something about Canonical buying OpenSUSE from Novell
A SOURCE of ours, who claims to have spoken with a Canonical developer, said that Canonical might be considering an OpenSUSE acquisition (Novell is still up for sale, and selling in pieces is a possibility). This rumour did get some responses but no other source has yet been able to verify. Has anybody else heard something similar? Mark Shuttleworth was looking to hire SUSE developers about four years ago.
Either way, Novell recently hired KDE's Jos Poortvliet to manage OpenSUSE's community and Poortvliet already lays out a KDE strategy for OpenSUSE. From his good blog:
I'd be willing to write such a proposal (yes, short notice, I know) if ppl think we should have it. I'm NOT saying here that that's the direction we, as in openSUSE, should choose – personally I like the poweruser proposal as well as the developer proposal. Oh and the cloudy one as well… Besides, I've been involved only so short, my vote doesn't count as I'm not even an openSUSE Member right now. So the openSUSE community should vote – not me. I'm just here to help!
Novell has also just hired another developer for SUSE. From the blog:
I guess most people who discussed with me there knew already and Michael already let the cat out of the bag: I've joined Novell, to work on SUSE MeeGo.
There are some other new posts about OpenSUSE. One says that Fedora is losing to OpenSUSE and another offers "quick impressions" of OpenSUSE 11.3:
About two weeks ago, the openSUSE Project released version 11.3 of its popular Linux distribution, and after putting it off for quite a while, I decided to give the latest version a download and see what SUSE has been up to. After all, the last time I took a serious look at SUSE (over four years ago!), it still went by "SuSE"… yes, it's been quite a while. So far, my initial impressions of the latest version are quite good.
Novell claims to have made its SUSE business profitable a couple of quarters ago. Is it true that it considers selling it now? We hope that someone else has heard something through the grapevine. Novell is super-silent these days as it quietly negotiates with bidders. █
Permalink
Send this to a friend