08.06.10
Gemini version available ♊︎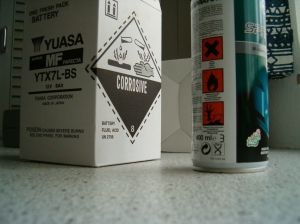 Summary: An update on problems Windows users may be experiencing
• Microsoft rushes out emergency fix for critical Windows bug (more about this emergency)
Microsoft on Monday rushed out an emergency patch for a critical vulnerability that criminals are exploiting to install malware on all supported versions of the Windows operating system.
• Botnet with 60GB of stolen data cracked wide open
Most botnet command-and-control channels run on compromised webservers or web-hosting services designed for criminals, making it possible to dismantle the network by taking down the central server. Mumba, by contrast, makes use of fast-flux technology, in which the operations are carried out on thousands of compromised PCs. That allows the IP address and host machine to change every few minutes, a measure that frequently foils takedown attempts by researchers and law enforcement.
• Anatomy Of An Attempted Malware Scam
The display media segment is the newest target of malvertising, the latest trend in online criminal methodology. The problem has escalated in recent months and despite many suppliers' best efforts, it continues to grow. The culprits behind many of these attacks are based in foreign states leaving little course to take action. While the best defense against malvertising is to prevent it from happening in the first place, this has proven to be a challenge for even the most astute publishers, networks and the like.

We were recently the targets of one such attempt, and while it certainly wasn't the first "fake agency" we've been besieged by (and that we've successfully stopped), it is one of the most organized efforts we've encountered so far. Below we've outlined the approach that was used and the findings of our investigation as an FYI to others who may be on the target list.
Permalink
Send this to a friend