08.16.10
Gemini version available ♊︎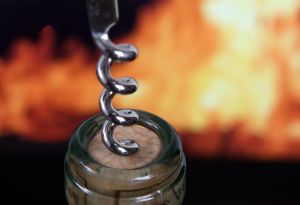 Summary: Microsoft is "probably popping champagne bottles this morning with [Gartner's] FUD they can stir up," says IBM's Ed Brill
FOR REASONS we gave here many times before, the Gartner Group has a serious conflict of interests. It serves clients rather than provide objective market analysis. Microsoft happens to be a major funding source to Gartner and Bill Gates is a Gartner investor (it's easy to let a foundation deceive).
According to this report from IDG (Gartner competitor), IBM and Gartner are publicly arguing because Gartner keeps promoting Microsoft, which ripped off Lotus.
On Thursday, Gartner published a report called "Migrating off Notes/Domino e-mail may make sense in some circumstances," saying that more Lotus customers come to Gartner for advice about moving to other e-mail systems.

The report is much ado about nothing, according to Brill, director of product marketing at IBM Lotus. A headline that better describes the content of the report would be: "Migrating off Notes/Domino doesn't make sense in most circumstances," according to Brill's blog post. However, that name probably wouldn't sell as much consulting time, Brill said.
Yes, Gartner produces reports for clients because it's the only thing which pays the bill. It's not as though it's done objectively and we gave many examples before. To quote Brill, "My friends in Redmond are probably popping champagne bottles this morning with the FUD they can stir up." █
"Whether or not it actually represents 'pay for play' is, I suppose, in the eye of the individual but it is certainly true that many vendors refer to engagements with Gartner as 'paying the analyst tax.'"
–Mike Karp, Infrastructure Analytics analyst
Permalink
Send this to a friend