09.06.10
Gemini version available ♊︎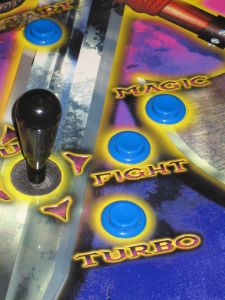 Summary: Another setback for Microsoft's console is recorded while Lenovo brings a new challenger to market
NOTHER WEEK, another major blow to the console which lost Microsoft billions of dollars. What's more, this time it's a friend of Microsoft which decided to call it a day and no longer stock Xbox Live Arcade games. Sales are simply discontinued [1, 2, 3, 4, 5, 6] and the spin starts. The statement from them is rather fuzzy because they avoid the subject (talking about the Microsoft-Amazon relationship rather than this abandonment).
It is hard to envision something which can turn things around for the Xbox franchise (Microsoft gives it about 5 more years to live, but only in the form of 360). Even the management of it has quit Microsoft, several times in fact. "PS3 Move Pre-order Sales Jump 51%," says this new report, reminding everyone that KINect (formerly "Natal") is far from the only game in town. PlayStation Move is expected to do pretty well at the high end and Wii already dominates the low end:
Sony's PlayStation Move, which costs $400 for the base system (compared with $200 for the Wii), arrives in stores at the end of this month; in two months, Microsoft's Kinect, at $300 for a base system, will appear. Consumers will soon have many more video game options.
There is another rival to Xbox 360, this time from China, not Japan. Microsoft Nick conveniently labels it a Microsoft clone, even though Microsoft has cloned others in every area. It's actually a low-cost substitute to many of the above and this one too has a motion-sensing peripheral:
Chinese PC vendor Lenovo has announced plans to challenge Microsoft, Sony and Nintendo with a motion sensing peripheral of its own.
Lenovo's Microsoft partnership (there is former Microsoft staff in Lenovo's management) appears to be on the rocks for some other reasons that are worth discussing in separate posts. The console seems promising enough [1, 2], but the Western press tries to belittle it by describing it as a "knockoff" or a "clone" (Microsoft boosters like the Technologizer foolishly pretend that Microsoft invented motion-sensing peripherals even though Nintendo beat them to market by almost half a decade). The sure thing is this: Lenovo could force the price of all consoles down, making them all a lot less profitable. █
Permalink
Send this to a friend