09.14.10
Gemini version available ♊︎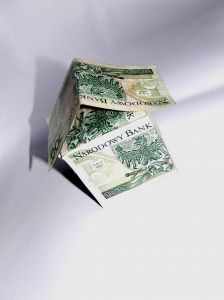 Summary: Just as the movement against intellectual monopoly is growing, lobbyists continue to find their way into public events and patent trolls thrive
French-Swiss film director Jean-Luc Godard [FR] has just taken a bold step by saying something which I said several years ago. Having just donated €1,000 to an accused downloader (for his legal defence), Godard made some strong remark:
My French is very rusty, and there doesn't seem to be any coverage of this story yet in English-language news… but apparently, the great French-Swiss film director Jean-Luc Godard (above) donated a thousand euros toward the legal defense costs of James Climent (inset), a 37-year-old French citizen accused of downloading 13,788 MP3s.

[...]

Update: Boing Boing reader Paul R. offers this translation of an important Godard quote in the linked news story (emphasis mine):

I am against Hadopi [the French internet-copyright law, or its attendant agency], of course. There is no such thing as intellectual property. I'm against the inheritance [of works], for example. An artist's children could benefit from the copyright of their parents' works, say, until they reach the age of majority… But afterward, it's not clear to me why Ravel's children should get any income from Bolero…
Incidentally, IP Watch has this new article about the Internet Governance Forum (IGF). Its title has to do with consumer rights over "intellectual property"-protected products ("intellectual", "property", "consumer", and "protected" are all weasel words within this context). Here is what it says:
Copyright and patent laws "are often misused" for reasons that have "more to do with limiting competition and preventing consumers from making innovative uses of their products" than they do with stopping piracy, global consumer advocacy group Consumers International plans to tell a UN internet meeting today. Such misuse includes limitations on the use of third-party content on devices such as the iPhone, and regional codes that prevent consumers from playing DVDs bought legally abroad in a consumer's home country.

The statement comes in the context of a 14-17 September meeting of the UN Internet Governance Forum in Vilnius, Lithuania. The IGF is a "multi-stakeholder dialogue" addressing various matters of public policy relating to the internet. This year's meeting is intended to focus on internet governance as a tool for development, especially the Millennium Development Goals, according to a press release.
It sure seems like "intellectual property" works against customers a lot of the time. We covered this before and it ought to be obvious, although stake holders resort to reality distortion fields. Well, who's attending this IGF anyway?
Based on what we witness, it also got stuffed by Microsoft lobbyists like Association for Competitive Technology (ACT). Here is what Jonathan Zuck had to 'contribute' to IGF (someone sent us the transcript of [1, 2]):
>> >> WILLIAM DRAKE: Thank you, Steve. Is Jonathan Zuck in the room you got the mike.

>> >> Mike: My name is — from the association for competitive technology. We represent small businesses all over the world. I think the IGF has been incredible in bringing about a discussion in a wide
range of issues. I want to echo Miss Hofmann's ideas about the deep politicalization. A lot of the issues — again, surrounding the critical Internet resources, that shift from a political discussion to a practical one I think is critical. And I can't be emphasized enough. There are so many challenges facing us, the Internet and bringing on the next billion users, et cetera, that we don't have the luxury to
prioritize fixing problems that don't exist or fixing things that aren't broken. Because there are so many things that still need to be done.
And so I think depoliticizing the issues and focussing on access and infrastructure development, which is the more critical Internet resource has got to be the priority of the IGF.

>> >> WILLIAM DRAKE: Thank you for that Jonathan. There is another person in the room who's provided a written question. And Markus can read his handwriting better than me.
What is a lobbyist doing speaking fraudulently 'on behalf' of "small businesses all over the world"? Why are these people even invited? They only ever stomp on small businesses because they are hired to lobby by those to whom small businesses are competitors. The only "small businesses" whose agenda Jonathan Zuck is promoting are patent trolls who, according to this other new article, are increasingly a problem, never an opportunity.
Patent licensing has become big business in recent decades. The high technology sector, in particular, places a high value on patents and licenses. Semiconductor companies have traditionally led the charge, given the myriad of competitors and patents in the industry, and the groundbreaking licensing campaigns driven by Texas Instruments in the 1980s. Today, intellectual property groups are firmly entrenched in every major corporation – from large communications providers such as Ericsson to consumer product giants like Apple. Each is responsible for growing and/or defending its intellectual property assets, with stakes often in the hundreds of millions of dollars.

Fundamental to building and executing any successful patent licensing program is the ability to find and prove evidence of infringement, often through reverse engineering methods. This article explores the role of reverse engineering in identifying patent infringement, and offers some observations about the future direction of patent licensing and infringement analysis.

[...]

The other trend is the relatively steady state of patent litigations. Despite tough economic conditions last year, the overall number of high-tech patent litigations has remained relatively stable (see chart). This is largely being driven by the licensing activities of a growing number of nonpracticing entities (NPEs). NPEs are companies that assert patents without developing or selling any products of their own. Although companies who find themselves up against NPEs have few defensive strategies at their disposal, reverse engineering can help. It can be used to defend a position of non-patent infringement. It can also be used to find evidence of prior use of the invention, in order to weaken the validity of the opposing party's patent.
Patent trolls are described as "NPEs" here (gentler technical term). It is them — along with patent lawyers and monopolies like Microsoft (who employ the Jonathan Zuck shill) — that benefit from the agenda pushed by Zuck and fellow minions. It's worth watching out for. It's also them who spread propaganda about "intellectual property" as they try to push software patents into Europe (whilst expelling open standards). █
Permalink
Send this to a friend