09.20.10
Gemini version available ♊︎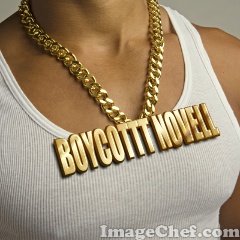 Summary: More people are afraid of VMware, Groklaw suspects that VMware only pretends to compete with Microsoft, and there are reasons to believe that VMware would abandon free elements such as OpenSUSE
IT APPEARS as though the Microsoft-occupied VMware (which we may call MSWare or WCware, as suggested by one of our readers) will become a subject of greater focus at Techrights. It seems like the future owner of Ballnux [1, 2, 3, 4, 5, 6, 7, 8], the Microsoft patent tax-encumbered distribution of GNU/Linux. VMware would most likely try to hurt Red Hat with it, using the hypervisor as a sales channel. VMware has been buying FOSS to bury it, based on our experience and many links we covered here before. We realise that a lot of people are unaware of this, just as they do not know that the top of VMware's management is filled with former Microsoft executives after the old management was ousted with help from EMC, a close Microsoft partner.
Earlier today in IRC it came up that the news about VMware is definitely bad news for SUSE and for FOSS. "[I] don't think Novell was a good fit for Suse," Chips B. Malroy said to kick off this discussion (which may be more long-winded than this post). What would happen to OpenSUSE, whose weekly activity seems to be decreasing over time? VMware does not have a history of fostering much of a community at all. As pointed out in IRC, it is possible that VMware is just Microsoft's way of getting better control over SUSE. ThistleWeb
says: "isn't the MS dictionary definition of "embedding" about getting their own employees embedded with other companies or committees to help further the MS agenda? yahoo, vmware, iso style"
"[I] don't think Novell was a good fit for Suse"
–Chips B. MalroyBrian Proffitt from IDG says that "A VMware/Novell acquisition makes sense, but care must be taken."
Another IDG columnist writes the article/column: "Dear VMware: Please don't buy Novell"
From Novell's point of view, he is right. VMware would be bad news given its staff and its history. It's a brain drainer to FOSS.
It does seem inevitable that Novell will be sold (and SUSE sold separately) based on this new report from Bloomberg.
Investors should buy bullish Novell Inc. options to profit from a potential breakup of the maker of Linux operating-system software, which is exploring a sale of its assets, MKM Partners LP said.

Etai Friedman, MKM's head derivatives trader, recommended purchasing November $6 calls on Waltham, Massachusetts-based Novell while selling the same number of November $7 calls, a strategy known as a call spread that cuts the price of the trade while capping potential profit. Novell rose 1.2 percent to $6.12 at 4 p.m. New York time and has gained 47 percent this year.

"Speculation of a Novell deal has whipsawed the stock for quite some time," the Greenwich, Connecticut-based strategist wrote in a report today. "With specific buyers in the mix," MKM "believes investors' attention should move toward the valuation of Novell with prospects of a deal much higher than current prices."
Paul Singer (Elliott Associates) too will be making a profit from his shares of Novell. Vultures tend to get their way in such a society with a "free" market. That's another subject anyway.
TechFlash, a Microsoft boosting news site, had this to say about Novell:
A potential acquisition of Novell could pose an interesting situation for Microsoft, which partnered with the Linux vendor on virtualization technologies in 2006. But VMware, led by former Microsoft executive Paul Maritz, inked a key partnership with Novell earlier this year which sparked strong negative reactions from the Microsoft brass.
Over at Groklaw, Pamela Jones supports our suspicion that the 'new' VMware (with Microsoft veterans in charge) is still working for Microsoft in a way. "Let me hasten to say I have no knowledge if this is so or not," Jones wrote, "He goes on to say that Maritz and Microsoft have been publicly trash talking each other, so that means there's no love lost. Maybe. Or maybe it's like professional wrestling, where it looks like a fight, but in reality it's a choreographed dance so it looks like a fight."
"Maritz and Microsoft have been publicly trash talking each other [...] maybe it's like professional wrestling, where it looks like a fight, but in reality it's a choreographed dance so it looks like a fight."
–Pamela Jones, GroklawJones said this last year as well. It does seem like a possibility and we have publicly inquired for more information about the private relationship between Maritz and existing executives of Microsoft.
If it turns out that VMware serves Microsoft's interests, then maybe it would be suitable to change how we refer to the 'new' VMware. "MSWare" would confuse people too much, but we can figure something out. Today's VMware is clearly not the VMware people knew some years ago (we covered in great detail what Tucci had done to the management while he was getting closer to Ballmer).
"Red Hat let VMware have: Zimbra, SpringSource, RabbitMQ, Tungsten Graphics, GemStone," wrote gnufreex. "They could intercept at least two of those… Zimbra and Spring source for example."
Our main concern is that VMware has some Microsoft loyalty (like EMC, its owner) and that together they will both try to hurt Red Hat, drain FOSS competition to Microsoft, and sell just 'Microsoft Linux' (SUSE) through hypervisors they wish to control at KVM's expense, for example. Our "VMware" wiki page may be required reading for those who have not seen what happened to VMware over the past couple of years. It's just not the same company anymore. Jason from The Source wrote about it before he knew that the likely buyer would be VMware and he wondered what this would mean to Mono and Moonlight:
Mono goes on, maybe under a spin-off company with Miguel de Icaza and troops. Team Apologista is large and insular enough to remain divorced from the overall FLOSS community and still soldier on as a Microsoft team. Mono has always been and will always be a niche product in a niche market, but you can make money off of niche products. Besides, the ideological and personal investment of many Team Apologista members mean they are not going to give up on Mono, no matter what.

I have a harder time imagining an existing company taking on Mono, though. The reason is – even if you think Mono is perfectly fine to use, it is still true that a large and vocal segment of your potential user base disagrees. A segment including the Free Software Foundation, by the way.

If you aren't a desperate company flailing about for some lifeline – any lifeline – and you know what happens in terms of FLOSS community trust and respect when striking deals with Microsoft – not to mention what happens to companies in general that deal with Microsoft – why would you take on such a white elephant as Mono?
Speaking of Mono, the FSF is not a fan of it as projects like Banshee are clearly a patent liability, based on the MCP from Microsoft. We still saw arbitrary reviews/advocacy of Banshee a few days ago [1, 2]. People should not be encouraged to install this Novell software, which gives Microsoft a legal weapon against distributions other than SUSE. Mike Masnick is meanwhile reminding us of what empty copyright allegations have meant to GNU/Linux and to SCO:
Unix For Sale: Massively Damaged, Sold As Is & Absent Delusions Of Grandeur Over Linux Copyright Infringement

[...]

It's unclear what anyone would really do with whatever magical assets the sale comes with, but I would suggest suing IBM for infringement is not one of the better ideas.
We covered this last week on a few occasions [1, 2]. We don't need another SCO and Novell owns UNIX rights (now on sale). █
Permalink
Send this to a friend