11.20.10
Gemini version available ♊︎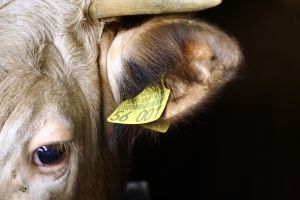 Summary: Far-fetched theory suggests that Microsoft may be trying to dilute/cheapen the "ODF" brand, as well as others
IN AN article which we mentioned earlier this week there's something new called "Open Deal Format", which calls itself ODF. We've heard about it from 3 sources so far as it helps dilute the ODF brand, the OpenDocument Format one. Two weeks ago one of our readers theorised that something called "Red Hat Society" was possibly ill untended with its name because it had entered Red Hat news and had nothing whatsoever to do with Red Hat the company. "Maybe Microsoft pays them to dilute brand of real Red Hat," this reader speculated. There is little basis for it that can be substantiated, but Microsoft has a long history of cheapening competitor's brand, including "Open Source", OpenOffice, and Palm. We explained each of these examples years ago.
The FFII noticed that same article about "Open Deal Format" and wrote:
Seattle creates their own #ODF
It will be interesting to know the history of people behind Tippr. A lot of former Microsoft staff does malicious things to promote Microsoft even after 'leaving' the company. We covered some examples.
If they choose to be called ODF, they knowingly dilute/cheapen the brand of OpenDocument Format. I have asked Rob Weir (top OpenDocument person) if he heard about it and his response was:
Didn't search Google before choosing "ODF" as the abbreviation for new "Open Deal Format" standard ? A big SEO fail.
It seems safe to assume that the choice of "ODF" as an acronym is an innocent act. Not everyone agrees and the FFII thinks that Seattle has something to do with it. For those who do not know what Seattle does to ODF, recall an event from one year ago. █
Permalink
Send this to a friend