01.12.11
Gemini version available ♊︎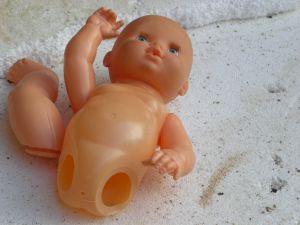 Summary: Microsoft is clinging onto ARM, having broken just about any other market segment — including processors with Microsoft software embedded in them — so as to harm and discriminate against Linux
Microsoft's management is leaving the ship very rapidly and the CEO must show that he is doing something to turn things around. We believe that Ballmer's time is running out. The problem with Windows on ARM is obvious and we explained this before. Yes, ARM will fail for Windows, for reasons that so many clever people like Robert Pogson and Bradford White have explained since December when CES rumours were spread. ISVs support is one of the key problems. Glyn Moody claims that "Windows turns up late, but no mention of the ARM stalwart Linux [in this article]: classy" (yes, the corporate press pays attention mostly to Apple and Microsoft — a sort of false dichotomy). Even Microsoft boosters cannot make sense of it:
Microsoft's announcement yesterday at CES that its next version of Windows will run on the ARM chip architecture was the wrong message at the wrong place, said an industry analyst.

"I'm baffled," said Michael Cherry, the analyst at Kirkland, Wash.-based Directions on Microsoft whose specialty is Microsoft's operating systems. "I just don't get what they get from this."

Cherry was talking about the news Wednesday from the Consumer Electronics Show (CES) that Microsoft will support the ARM chip line, which is prominent in smartphones and most recently, Apple's iPad tablet.
As Groklaw wrote in response to it, "[i]t's baffling unless you stop and ask yourself: what runs on ARM already? Just like Microsoft tried, with some success, to kill Linux on netbooks when Linux got there first, it now offers a message – don't buy Linux on ARM, because we'll have something for you soon." Groklaw has a point here. For background, see older posts such as:
All that Microsoft achieves here is alienation from Intel/AMD. Both x86 heavyweights are already embracing MeeGo, which was demonstrated on numerous devices at CES (we supplied many links in our daily aggregations). "Microsoft Deal With ARM Seals Divorce With Intel" is how one writer summarised it:
The announcement at CES 2011 that Microsoft would deliver a full version of Windows 8 for the ARM architecture is one of the most defining moments in CES 2011, one which could change the dynamics of the technology market forever by offering a credible alternative to x86.

Microsoft became a licensee of ARM back in July 2010, only a few months after Intel joined forces with Nokia to launch its own operating system, Meego.
One reader asked the other day, "Did you catch the DRAM price crash, Roy? It's like Vista all over again."
Apparently, hardware companies too are starting to realise that Microsoft and Windows are not their friends. Profit margins go to a software company whose work is inherently abundant (yet made expensive and limited because of artificial restrictions which only really apply to hardware). To quote from IDG:
DRAM chip prices reached a one-year low on Tuesday and approached their cheapest ever due to a post-holiday oversupply. The cheap memory chips are pushing PC prices lower too, a Taiwan-based trading platform said.
The reality behind Vista 7 indicates that supply will likely outpace demand. Microsoft shares fake figures about Windows, which lead to unrealistic expectations of hardware sales.
ARM's CEO was recently interviewed at CES and here is his response to the question: "When you did start talking to Microsoft?"
East: We've been working with Microsoft for about 13 years. It would be ludicrous for me to sit here and deny that we've been trying to persuade Microsoft to do something like this for many years.
Competition between the chipmakers is especially important because it keeps them serving their customers rather than engage in price-fixing, which requires a conspiracy. As we pointed out some days ago in the daily links, Intel had begun working ever more zealously for the media conglomerates by putting unacceptable DRM in silicon. The subsequent backlash was so serious that Intel needed to come up with spin that is essentially lies, at least in part. Groklaw, for example, is no friend of Intel (partly because of the OLPC fiasco) and it caught the spin piece from Intel, wherein Intel says: "There have been stories describing Intel Insider as a 'DRM' technology. DRM means 'Digital Rights Management' and is used to control the use of digital media by controlling access, and preventing the ability to copy media such as movies."
"Competition between the chipmakers is especially important because it keeps them serving their customers rather than engage in price-fixing, which requires a conspiracy."Watch Intel misusing the word "pirates" when claiming: "Think of it as an armoured truck carrying the movie from the Internet to your display, it keeps the data safe from pirates, but still lets you enjoy your legally acquired movie in the best possible quality. This technology is built into the new Intel chips."
As Groklaw put it when responding to the claim above: "So it controls access. Check. What about preventing copying? If it's not DRM, can I make copies after I enjoy my legally acquired movie? If not, how is it not DRM again?" What a waste of silicon/transistors and what a waste of energy (the toll is passed to the user). Intel goes further than this by integrating Microsoft's DirectX 11 in Ivy Bridge chips:
Intel will integrate DirectX 11 graphics technology in its next generation of laptop and desktop chips based on the Ivy Bridge architecture, a company executive said on Thursday.

DirectX 11 includes a set of tools that can generate more realistic images when playing games on PCs running Windows 7. Intel will integrate the technology in next-generation laptop and desktop chips, as use of the technology in applications will spread by then, said Mooly Eden, vice president and general manager of the PC Client Group at Intel, in an interview on Thursday with the IDG News Service during the Consumer Electronics Show in Las Vegas.
"Microsoft has pushed DirectX into Intel's silicon," explained to us a reader, "it is also claimed that AMD vandalized some cheapo processors that way too. [...] x86 to suck worse than ever."
It will suck more energy at the user's expense (power bills), for the benefit of Microsoft and the copyright cartel. That's just why we desparately need more architectures like ARM, which would not tolerate wasteful chip designs because of its target markets (battery life is king there).
Mary Jo Foley suggests that Windows Embedded Compact may die as a result of the announcement from ARM:
But has Microsoft decided to stop touting Embedded Compact as a good operating system for tablets and slates, instead putting all of its eggs in the Windows basket? If that is the case, I'd say there's little doubt that the possibility of a Windows Phone OS tablet is DOA. Instead, the most those of us who like the Windows Phone UI can hope is that the MoSH (modern shell) UI for Windows 8 takes a lot from the Windows Phone 7 interface.
It's all just fluff from Mary Jo Foley and many of the above are either "DOA" (dead on arrival) or vapourware (Vista 8 for example). Microsoft's 'new' mobile platform has already failed and as Jan Wildeboer put it the other day: "More important than Android passing iPhone is fact that MSFT market share actually goes down, not up!"
"MSFT said that Windows 8 ARM version will run only on Qualcom, TI an NVIDIA CPUs. No Marvell, no Samsung, no Freescale," one of our readers added. Well, it is vapourware and even for something that does not exist (Vista Eight) it sounds underwhelming. Remember for example that Microsoft keeps talking about it without ever showing a prototype and whenever Microsoft does this it by far overplays the characteristics (as put down in a wishlist rather than specifications). Watch Mary Jo Foley promoting this vapourware. It's her job.
In summary, Microsoft's announcements regarding ARM and Vista 8 are probably just intended to harm competitors like Linux and not necessarily deliver anything significant any time soon, if ever. █
"The purpose of announcing early like this is to freeze the market at the OEM and ISV level. In this respect it is JUST like the original Windows announcement…
"One might worry that this will help Sun because we will just have vaporware, that people will stop buying 486 machines, that we will have endorsed RISC but not delivered… So, Scott, do you really think you can fight that avalanche?"
Permalink
Send this to a friend