01.23.11
Gemini version available ♊︎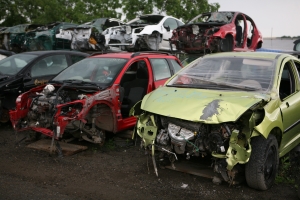 Summary: Microsoft suffers another blow in the mobile space where it loses to Android and is forced to compensate customers whose data it lost
OVER a year ago we argued that SideKick was most likely on its deathbed, but since the brand may still have some life left in it, T-Mobile seems to have moved over to Android and it now plans a relaunch.
Aside from the news about Android, there is apparently a SideKick settlement (we cannot find more reports to corroborate). The Microsoft boosters say:
A proposed settlement has been reached in the class-action lawsuit over the high-profile October 2009 outage of the data service behind T-Mobile's Sidekick, run by Microsoft's Danger Inc. subsidiary.
In any case, the major news is this new report which says "Sidekick reborn as Android-powered Sidekick 4G". To quote: "The Sidekick was one of those mobile gadgets that everyone knew about, but not everyone used. It was powered by Danger, which Microsoft picked up and then used for the KIN, but T-Mobile always had the rights to the Sidekick name.
"Well, this morning the Sidekick was re-launched, at a press breakfast but this time it will be powered by Android. So far there's no word on pricing or official launch date (first half of 2011), but what we do know is that it will run on T-Mobile's 4G network."
There are many more articles about it (e.g. [1, 2, 3), but some reports show more certainty than others, so we'll wait until it's made more official. █
Permalink
Send this to a friend