01.29.11
Gemini version available ♊︎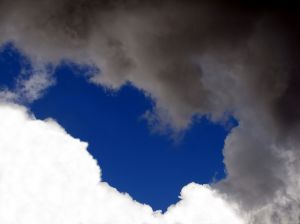 Summary: Odd cases of conflicting information and information leaks suggest that Microsoft cannot keep its financial story straight; Microsoft's PR people have no response, either
IT IS implicitly but widely reported that Microsoft's press release regarding results is truth and all the numbers contained in it must not be questioned or audited independently. One thing we mentioned very briefly the other day is that despite Vista 7 hype, "Microsoft's Windows revenues plunge 30%" (not so surprising at all):
Revenues from Windows plummeted 30% last quarter compared to the same period the year before, Microsoft said on Thursday.
"Microsoft Web site hacked to get at financial results early," writes journalist Joab Jackson, linking to this bit from a Forbes blog which says:
Ryan Terpstra didn't post Microsoft's quarterly earnings early. Microsoft did. Terpstra just found them first — forcing Microsoft to broadly release its numbers before the close of trading Thursday.

Terpstra's 22-person company, Selerity, describes itself as a "low latency, real time-fact aggregation and event data company."

In plain English, Terpstra explains that what the Jersey City-based company does is automate a trick journalists have been using to pry earnings out of publicly traded companies minutes before they're ready to release them.
That's rather embarrassing for several different reasons, but the main finding we found fascinating is this:
Microsoft (MSFT) announced its earnings, and reading through them was enough to raise your eyebrows. Oh, not because of record earnings or slowing Windows sales or strong performance by Office and Xbox 360 and Kinect. No, the real shocker was that not all the numbers in the 10-Q filed with the SEC and the earnings press release were the same. The revenue and operating income (loss) breakout by division were completely different. And not only were the numbers for last quarter different, but the numbers from the same quarter last year were different.

[...]

[Update: I heard back from the PR people. I quote: "I'd be happy to look into this for you. Can you please provide insight regarding your deadline?" How about now?]
For those who cannot remember, a few months ago it was further confirmed or validated that Microsoft was manipulating its financial results.
Microsoft financial problems and irregularities were also mentioned by our reader Wayne recently. He did a series on the subject over at his own Web site and the British press gave that coverage which includes:
Are Microsoft's days numbered? – report

[...]

He cites these further reasons as to why Windows is doomed:

1 Not one of those tablet computers can run Microsoft Office.

2 Not one of those tablet computers can run Microsoft Windows.

3 Windows Phone 7 was two years too late, and being outsold by Apple's IOS and Google's Android.

4 Kinect, Microsoft's motion sensing add on for the XBox 360 is being outsold by Sony's motion sensing add on.

5 The OEMs are learning that depending upon Microsoft is dangerous.

"Can Microsoft turn things around? Of course they could. The question is will the company make the hard choices that need to be made, and I think that they won't."
If Microsoft's results are as healthy as it claims them to be, why are executives leaving in droves? This month alone we have already covered nearly a dozen high-level departures (like Vice Presidents). Something does not add up here. █
"Microsoft, the world's most valuable company, declared a profit of $4.5 billion in 1998; when the cost of options awarded that year, plus the change in the value of outstanding options, is deducted, the firm made a loss of $18 billion, according to Smithers."
–The Economist, 1999
Permalink
Send this to a friend