05.08.11
Gemini version available ♊︎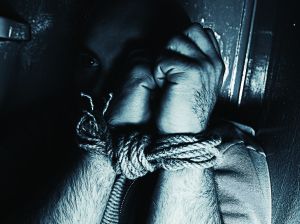 Summary: Microsoft uses system updates in Windows to eliminate access to one's GNU/Linux partition/s, despite repeated complaints from users
VISTA 7, despite all the vacuous marketing, is no different than its predecessors when it comes to anti-competitiveness. In many ways, it is a lot worse. Microsoft is not only preventing OEMs from offering GNU/Linux as an option, but it is also destroying GNU/Linux partitions that exist outside the Windows one. Microsoft has done this type of thing for decades as we explained in posts such as:
Jamie Watson explains that Microsoft is still doing this, even with system updates in an age of a mythical 'new Microsoft'. Jamie is rightly upset because he needs to spend time wrestling with what most people would not even know how to resolve. "Windows 7 Declares War on GRUB" is his headline and the level of Microsoft's intrusion is inexcusable:
Windows then informed me that it had another "Important Update" to install, so I let it do that, rebooted, and it seemed ok. But of course, this being Windows we have to stick to the absolute, inviolable Microsoft philosophy – "Why do it simple when you can do it complicated?". Shortly after rebooting from that update installation, it informed me that it had even more "Important Updates" to install, including Windows 7 SP1. Sigh. So I let it do that… of course, it slogged around for an hour or so downloading and trying to install the update(s), before it finally informed me that the installation had failed, please reboot.

Here we go again… I tried to reboot, and Windows Update had scribbled on the MBR again. ARRRGGGGHHHH! Boot openSuSE Live USB, repair GRUB, boot openSuSE from disk, all is well. Boot Windows, it thrashes around in "Phase 3″ for a while again, then seems to be ok, but when I tried to reboot after that, GRUB was corrupted again. ARRRGGGHHH! At this point I was ready to just give up, go to the class next week and tell them that I am not interested in training on a stupid, broken, unreliable, uncooperative tinker-toy operating system. But I am too stubborn for that, I'm afraid. So now I am doing a "factory restore" on the dm1, and then I will go through all of the Windows Update installations before installing Linux and GRUB on it. If it still fails after that, I will print out the quote above and hand it to the instructor on Monday. Sigh.

So, there you have it. What's going on? Has Microsoft simply decided that they won't tolerate GRUB, or anything other than their own crummy bootloader? Or are they just so stupid and narrow-sighted that they don't care, and don't bother checking before they start scribbling on the disk in the place where they assume their bootloader should be? Or are they so incompetent that this is all just another ridiculous Microsoft "bug", and if I sit tight and wait for the next "patch Tuesday" or whatever, it might go away?
Where are the antitrust regulators? According to some new statistics, the market share of GNU/Linux on the desktop keeps growing. Microsoft must not be allowed to pull the above tricks. █
Permalink
Send this to a friend