07.14.11
Gemini version available ♊︎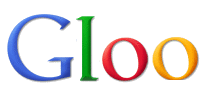 Summary: Google+ and Facebook need to be avoided for being proprietary software traps with understated dangers
GOOGLE PLUS has been spamming people in order to gain subscribers. Moreover, it has lied to the public in order to create an illusion of scarcity (invites) and in many ways it remains similar to Facebook. Both are proprietary and running on a LAMP stack. Suffice to say, the main advantage we see in having Google+ is that it increases competition and reminds people that just flipping over a boolean flag to indicate one of hundreds of millions is a 'friend' only applies to one of several (potentially many) databases.
Techrights does not typically deal with social science and the attention whores that flock to Facebook despite its many abuses.
We have been more interested in Facebbook's bad business practices, which include AstroTurfing, lock-in, patent aggression, privacy violations, censorship, and much more.
Not so long ago we wrote about Facebook's insult to Free software. We are seeing it again:
After just a few days of operation, Facebook has already slammed the door for Open-Xchange's OX.IO export tool. According to Facebook, the app violates its terms of service — but the company says "we are not violating anything."

So here's the scoop: Last week, Open-Xchange (a company that provides an Exchange-compatible email and collaboration suite) launched OX.IO. The new service is supposed to help users consolidate contact data, and worked with Facebook, but also works with GMail, GMX.de, LinkedIn, Yahoo!, SugarCRM, and a few others.
Recall what Facebook did to products associated with KDE. The way it just blocked software for competitive reasons provides insight into the danger of relying on third-part platforms, including Google. It wasn't long ago that Google withdrew APIs it implicitly promised to support.
As we wrote several months ago, the only 'social network' Techrights is willing to endorse is Identi.ca (accounts named here). █
Permalink
Send this to a friend