08.18.11
Gemini version available ♊︎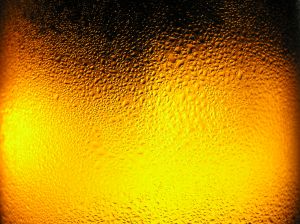 Summary: Intellectual Ventures' connections to Lodsys are being shown to the judge by DriveTime, which also uses the recent NPR article (about Intellectual Ventures) as evidence
The Oracle vs. Google case that Groklaw keeps track of may as well be motivated by part of the cartel Google spoke about. We have already written very extensively about the relationship between Apple and Oracle. But another fascinating battle comes from Microsoft's alter ego, Intellectual Ventures (IV), which is the world's largest patent troll.
According to this new article from Groklaw, Lodsys may be also an "alter ego" of Intellectual Ventures, as we mentioned before [1, 2, 3, 4]. To quote Groklaw's Professor Webbink:
Lodsys – DriveTime Says It Suspects Lodsys is an "alter ego" of Intellectual Ventures, Asks to Do Discovery

DriveTime Automotive Group has filed a motion, Motion For Leave To Conduct Jurisdictional Discovery And To Stay Response To Motion To Dismiss, in its Arizona declaratory judgment action against Lodsys. That is a mouthful for saying they believe Lodsys does, in fact, have jurisdictional ties to Arizona (where DriveTime is located) and that they should be allowed the opportunity to conduct limited discovery against Lodsys for the purpose of proving that point before the court simply grants Lodsys' motion to dismiss for lack of jurisdiction

DriveTime is asking the Arizona federal district court to let it do discovery to flush out any Intellectual Ventures ties to Lodsys. DriveTimes says they "strongly suspect, as do others, that Lodsys is a spin-off and the alter ego of a company called Intellectual Ventures ("IV"), known as "patent troll public enemy #1."

It quotes from the recent NPR article implying such a connection, and attaches it as an exhibit [PDF], and it describes how patent trolling works, saying that trolls often assert baseless claims, and it says that Lodsys's claims against it are precisely that, baseless. So it would like to do discovery to flush out all the secret corners of the claim against it:

DriveTime seeks leave to conduct jurisdictional discovery because much of Lodsys's licensing and enforcement efforts, and certainly its relationship with IV, are not a matter of public record. Specifically, DriveTime seeks permission to take written discovery and depositions on the following:

* (i) Lodsys's licensing and enforcement activities in Arizona and/or with companies residing and/or doing substantial business in Arizona, including the nature of those licenses and whether they include any affirmative obligations on the part of Lodsys;
* (ii) Lodsys's qualification as a patent troll that has attempted to manufacture jurisdiction in the Eastern District;
* (iii) the relationship between Lodsys and IV, and IV's contacts with Arizona; and
* (iv) the baseless nature of Lodsys's infringement claims in its cease and desist letters.

Such discovery will uncover facts to demonstrate this Court has jurisdiction over Lodsys.

If the judge agrees, it looks like we'll finally get evidence one way or the other regarding the Intellectual Ventures' connection.
There are all sorts of patent trolls at play and they are being used by real companies (with products) to launch legal attacks on the competition. This way they can pretend not to use their patents offensively and they cannot be sued back, either. One of the trolls which gets used by Apple and Microsoft is MPEG-LA, which is generally busy attacking Google, with support from Microsoft boosters. By E-mail correspondence we are starting to piece together an accurate picture of which company uses which troll/s. We'll publish the details about this some time this year (some mail is explicitly confidential and some is out of date or inaccurate, so more research or organisation is required).
Yesterday Eben Moglen was quotes as saying that the "big challenge is software patents.
"Companies are acquiring munitions to destroy Linux. We've been preparing for this 2 decades…" █
Permalink
Send this to a friend