09.30.11
Gemini version available ♊︎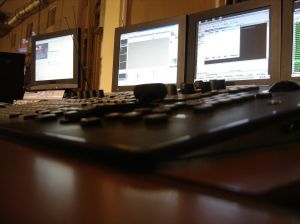 Summary: Microsoft is found to have manipulated the mainstream press, just like Bill Gates is doing every single day (at the expense of a million dollars, daily)
YESTERDAY we criticised elements of the press that are Microsoft PR disguised as journalism. They also help spread Linux FUD, so it's worse than just positive publicity/promotion. It is very malicious and should be subjected to scrutiny from above, not just from below (e.g. deceived readers/viewers).
Over the years we have shown how Microsoft's co-founder was deliberately shaping the media to match his financial interests. To him, the media is something which needs to be bought and coverage of his message is something which should be demanded, not earned. Similarly, Microsoft has been trying to infiltrate the FOSS community using PR offensives and front groups, the latest of which is known as Outercurve [1, 2], funded by Microsoft to emit press releases and promote FOSS which sells proprietary software (such as Windows, SQL Server, and so on).
""Technological Evangelism" Still Lives" at Microsoft, tells us Mr. Pogson regarding an article we found at LXer. "There is a scandal of global proportions," he writes, and it's about Microsoft "paying to have coverage in news programming on CNBC and BBC."
"They are essentially just buying the stories that they want and 'plant' them in trusted publications."Is anybody surprised by this? This is the same type of thing Bill Gates has been doing. He even paid the BBC tens of millions of dollars to promote his agenda (as a reminder, the BBC is intended to be funded by taxpayers to truly inform taxpayers). According to a recent report, Gates hired a "media relations" person from the BBC. To quote: "The Bill & Melinda Gates Foundation wants the media (and, it should be noted, pays some media) to emphasize "success stories" in global health and development.
"That's fine, but sometimes the story has to be about failure. Here is a video of Jeremy Hillman, a BBC journalist who will soon join the Gates Foundation media team."
They are essentially just buying the stories that they want and 'plant' them in trusted publications. This journalist knows the deal. And later he notes: "The Gates Foundation is also paying a significant number of media to cover matters of global health and development. I've written about this trend a few times, as have others, and have mixed feelings about it."
All those publicists for Gates' brand (it is a brand, one that helps push controversial corporate agenda in a "charity" gown) are doing something very dangerous because they sell agenda under the disguise of "information". Watch what else Gates did recently: "John Sage has joined the Bill & Melinda Gates Foundation as its director of stakeholder communications, with the task of heading the foundation's civic engagement and grantee and public communications efforts, among others."
Communications is a euphemism for "PR". We saw this term used when IBM tried to 'game' Techrights.
As India's richest man correctly puts it, this is just about ego:
India's Richest Man Blasts Western-Style Philanthropy

Mukesh Ambani, the wealthiest person in India, this week criticized Western corporate philanthropy as a "disempowering tool" that does less good for the needy than his country's traditions of voluntary service and anonymous giving, writes Agence France-Presse.

[...]

But, he added, "Whatever we give should be for our own satisfaction, it should never be for publicity. That is where we are different from the Western world."
How true. And speaking of India, watch who's leaving the Gates Foundation and why:
But things are getting better, he said, clearer, in terms of how the Gates Foundation sees itself helping to conceive of new strategies and assisting with the implementation as partners — rather than simply writing checks.
Gates Keepers asks, "Did he jump or was he pushed? Did his spouse have a lead on a film project? One does not just pick up two children and move them to Delhi without a financial cushion and a job or two lined up. What is the job?"
Going back to Microsoft, Mr. Pogson has suffered from some crooks who bully him in his blog. Upon closer inspection iy often turns out that some of them are so-called "Technological Evangelists", who are full-time Microsoft employees responsible for bullying Microsoft critics and essentially AstroTurfing all day long. Some of these are hired in countries where there are poor regulations so Microsoft cannot be fined.
Microsoft is habitually injecting FUD using its boosters and PR people, as we showed here (with concrete evidence) many times before. Just as Bill Gates is buying the press and injecting self-congratulatory messages, Microsoft hijacks publications and there is now fact-checked evidence to show that. Quoting the new report from the Independent:
Microsoft has been sucked into the row surrounding a London-based media company currently under investigation by broadcasters for making editorial programmes without declaring it had a commercial relationship with some of those it featured.

Both the BBC and the US-owned broadcaster CNBC are investigating FBC Media following an investigation by The Independent which showed it had made numerous factual programmes about Malaysia after being allocated millions of pounds by the country's government to promote it.

This newspaper has evidence that Microsoft was "guaranteed" coverage on a flagship programme which FBC was commissioned to make for CNBC – which is screened in Britain – for a major launch that the global technology company was planning in Europe. CNBC recently suspended the show, World Business, pending the outcome of its investigation.

The Independent has seen a nine-page letter written to Microsoft's senior communications managers, in which FBC promised coverage of its opening of the European Microsoft Innovation Center in Aachen, Germany, and a second project in St Petersburg, Russia.

The document referred to World Business under the heading "FBC Guaranteed Distribution Placement". It told Microsoft: "Our flagship programme, World Business, is a weekly half-hour business news magazine, which covers the trends shaping business, particularly from a European perspective.

[...]

It offered Microsoft "guaranteed" coverage of the St Petersburg event on Tech Watch, a monthly technology programme it produced for airlines to show as part of their in-flight entertainment.

It is unclear whether UNHCR or Red Cross knew of the Microsoft/FBC PR campaign associated with this initiative. In a statement, Microsoft said it had had a commercial relationship with FBC Media from 2003 until March this year. "Where FBC guaranteed that news items would appear in their World Business programme, we understood this was based on the content meeting FBC editorial selection criteria in line with their agreements with CNBC and other broadcasters and subject to final editing before transmission," it said.

[...]

Microsoft began its commercial relationship with media firm FBC in 2003. A nine-page strategy document written in 2004 obtained by The Independent contains excerpts which show that when the technology giant launched its European Microsoft Innovation Centre in Germany in 2004, FBC drew up a plan for Microsoft to target broadcasters with its "corporate messaging" and gave a guarantee to Microsoft that it would "place" coverage of the launch event on World Business, the weekly programme it made for the CNBC network. CNBC has suspended the show and is investigating FBC.
Corruption in the media is not unusual. It's why some people read particular newspapers. The Guardian, for instance, pretends to speak for the people because there is a large market for ultra-liberal audience around the UK; in reality, as Wikileaks helped show, this paper is a total sham and not so long ago it even took money from Bill Gates to promote his egocentric agenda. Richard Stallman's tip is that people should read blogs that they trust, ones that haven't a financial agenda. It's sad, but it is true. This is why we generally cite a lot of blogs in our daily links. The likelihood that they do mere PR is a lot lower. While their grammar might be poorer and depth of coverage in need of improvement, they at least don't try to sell anything (ads, bias). Reading blogs as opposed to corporate press typically leads one closer to the truth, if done using a pool of different sources that balance one another. █
Permalink
Send this to a friend