10.11.11
Gemini version available ♊︎
The resistance to patents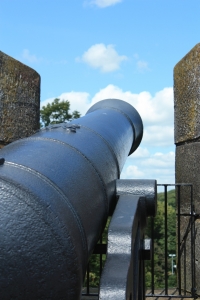 Summary: More patent attacks and more resistance to patents as a whole, not just software patents
THE general attitude towards patents is changing. There is a popular petition against software patents and the excellent image we mentioned here before is being spread further and further, under the banner "patent evil". People are finding their voice and they use it to express their sincere resistance to patent monopolies.
André Rebentisch from the FFII, which keeps an eye on software patent issues in the EU, comments on the latest outrageous remarks from Gurry (WIPO) and the corporate press in India refers to so-called 'IP' as a "murky world" although not so much in a negative context. To quote:
An Austrian court convicted an engineer last month of stealing technology from American Superconductor (AMSC) and selling it to a Chinese company, Sinovel Wind Group Co. AMSC makes control systems and other advanced electronics, and had developed the software specifically for Sinovel's turbines. Sinovel was, till recently, a major customer of AMSC, and accounted for nearly 80 per cent of its sales. Sinovel slowly stopped buying AMSC products, which the US company felt was the result of theft of its technology. Companies try hard to protect their intellectual property (IP) in various ways. If you find somebody copying your logo, or even, as was discovered recently, setting up whole stores in China almost identical to Apple Co.'s retail outlets, you can take them to court.

But when your IP is something embedded deep in a product, the best you can do is to seal the unit and make sure not many people have access to the innards. Hitachi put some of the controls it designed for a Chinese company in such a black box.
Notice how they mix together all sorts of concepts including trademarks, using the "IP" propaganda term which Richard Stallman keeps reminding us of. It's a fake 'umbrella' which ties together different protectionist laws. They also say "steal" and "theft" a lot, even though not a single thing gets "stolen", just copied, perhaps. If we talk about patents, nothing even gets copied.
There is also some patent news about Facebook, which is said to have patented "dodgy tracking" based on a British tabloid (ish):
Despite the fact that the social notworking site Facebook has denied being interested in what its users do on other sites, evidence has been unearthed that it has developed technology to do just that.
An Aussie blogger has found a patent, dated this month, where Facebook describes a method "for tracking information about the activities of users of a social networking system while on another domain".

Nik Cubrilovic said that tracking cookies monitor Facebook users whenever they surf websites with a Facebook 'like' button.
Facebook is partly owned by Microsoft and another Microsoft-friendly entity (with former Microsoft staff) Acacia is now attacking Android devices with a patent lawsuit:
Amazon's new tablet won't be available until November 15, but it's never too early to file a patent suit. Smartphone Technologies LLC, which has already gone after Apple (NSDQ: AAPL), Research in Motion (NSDQ: RIMM) and others, claims the Kindle Fire also infringes on four of its patents.

Smartphone Technologies used some of the same patents to file lawsuits last year against other big names in the industry. It is owned by Acacia Research Corp, a publicly traded firm that collects patents and then licenses them through dozens of subsidiaries.
It "didn't take long for the trolls to get moving," says Glyn Moody. Android lawsuits from entities with Microsoft connections or interests are not uncommon. We gave many examples before. █
Permalink
Send this to a friend