11.11.11
Gemini version available ♊︎
Influence For Sale, Inc.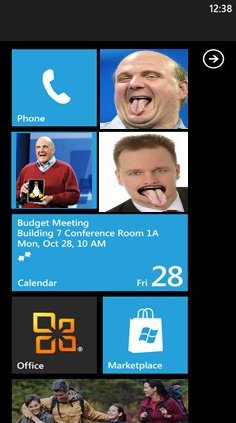 Summary: Microsoft Florian and other spinners whom Microsoft paid are performing a reality distortion exercise that they try to push into the press as "independent", in their usual deceitful ways
"Microsoft [is] facing Android patent competition probe" says this one new headline about Microsoft's crusade to make money from products it never developed at all.
Barnes & Noble has asked US antitrust regulators to investigate if Microsoft is abusing its position by demanding royalties from companies making kit running Android software.

The move was revealed in a letter from the book seller to competition regulators and comes in the wake of Microsoft taking legal action earlier this year over five patents that it claims were infringed in the Nook ebook reader.
As Techrights' Ryan puts it in his interesting new blog:
Moving further on, into Microsoft's patent racket operations. You might remember that Foxconn, a global manufacturer of PC and Mac motherboards (sometimes sold under different brand names), was conspiring with Microsoft a few years ago to break non-Windows operating systems with corrupt ACPI implementations in the board's BIOS firmware. As a reward for carrying water for Microsoft in their Corrupt PC BIOS Initiative , Foxconn ended up being named as a defendant in Microsoft's patent-racketeering lawsuit against e-reader maker Barnes & Noble.
Microsoft is also attacking Android with copyright FUD. A lawyer previously working for Microsoft (he tried to hide payments from Microsoft, without success) is at it again: [via]
And, it should be clear, neither does a position paper from a lawyer possibly working on behalf of a client. Or, yes, even a blog.
Is this a reference to Microsoft Florian, who loves to amplify the FUD from Naughton while always portraying Google as a patent aggressor? These lobbyists need to be exposed and people who cite them without naming their clients (that make a conflict of interest) ought to be notified. Microsoft has a well-funded PR campaign going to whitewash its extortion campaign. The regulators are coming, so Microsoft depends on a lot of spin and "perception management" (which Florian has been selling as a product). In his so-called 'blog', Florian is now spinning the B&N complaint against B&N. It's a load of nonsense, but that's all that Microsoft can offer at this stage. It just needs some mouthpieces that appear external to the company and it pays them for it. Watch out for Microsoft playing dirty by recruiting corruptible people who masquerade as "analysts" and mass-mail journalists for their clients' agenda. How despicable. █
Permalink
Send this to a friend