12.23.11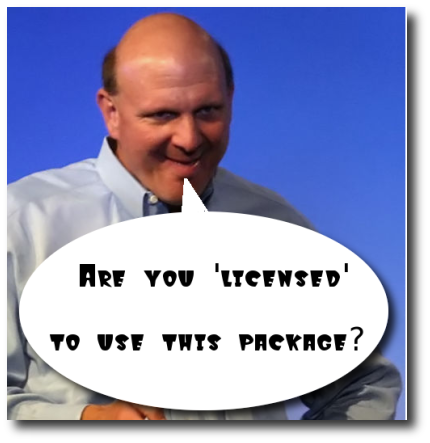 Image from Wikimedia
Summary: A quick overview encompassing Microsoft's latest actions against Linux, using software patents and Linux-taxing minions like Tuxera
MICROSOFT is attacking Linux/Android with lawsuits as well as extortion that goes on behind the scenes, away from the sight of regulators. The Microsoft booster covers this along with others who neglect to denounce Microsoft. The anti-Linux lawsuits all started nearly 3 years ago when Microsoft sued TomTom over FAT and Tuxera now helps Microsoft spread this kind of Linux tax on file systems, using new products which nobody really needs. As Zonker put it some days ago:
Patent Nastiness

One of the biggest disappointments for me in the 12-plus years that I've been writing about technology is the increasing amount of time and attention that one has to devote to patent lawsuits. Unfortunately, that trend doesn't seem to be reversing itself.

A quick, cursory search for "cloud" in just the title of patent claims shows more than 181 hits. (Though, to be fair, some of them are unrelated to cloud services – like this one.)

The "good" news is that the major players may have little to gain from suing each other, since they all have major patent portfolios. The bad news is that patent trolls have nothing to lose from suing Amazon, Microsoft, VMware, Rackspace or any of the other companies doing business in the cloud. I expect to start seeing some shakedowns around cloud-related patents in 2012.
Ironically, Zonker, the author, chose to work with the company that had sidled with Microsoft on patents.
Microsoft is attacking Linux very hard because it is Linux that dominates in devices, whereas Microsoft has no such products left and thus no appearance in CES, either (we won't go into that bit of Microsoft bashing today, but Microsoft has become pathetic in this area). The only thing Microsoft can hope to win now is frivolous lawsuits with trivial patents. To quote:
Motorola Mobility's Android devices infringe on aspects of one Microsoft patent, according to a preliminary ruling by the International Trade Commission (ITC). But in a move that has left both sides claiming victory, the judge declined to find Motorola Mobility in violation of six other Microsoft patents.
Groklaw has this update about Oracle's case against Android, which now sees 700,000 devices activated per day (rendering Linux victorious in another area). "On December 6," writes Prof. Webbink, "Judge Alsup issued a tentative order with respect to Google's third motion in limine seeking to exclude portions of Dr. Cockburn's (Oracle expert) damages report. (642 [PDF; Text]) In that tentative report Judge Alsup had largely sided with Google. However, Judge Alsup gave each party the opportunity to weigh in on the tentative order, and they have now done so."
In this broken patent system even the use of a programming language can be viewed as a patent violation. Oracle's case is blurring gaps between copyrights and patents and the former president of the FFII writes:
Ah, effin Ch4 is done. Last line: "Burn the patent system to the ground. There can be no compromise with a fatal disease."
It also spreads like a disease, currently to China. Some think that reform is the solution, but reform can come in all sorts of forms and even more things worse. To quote:
As we seek to further calibrate the delicate balance so critical to our regime of incentivizing innovation, we should reform software patents, not repeal them.
It is not about incentive to innovate but about monopoly privileges. Microsoft is a great example of it and it is not alone among those examples. We will write about what Microsoft does behind the scenes also in the next post. █
Permalink
Send this to a friend